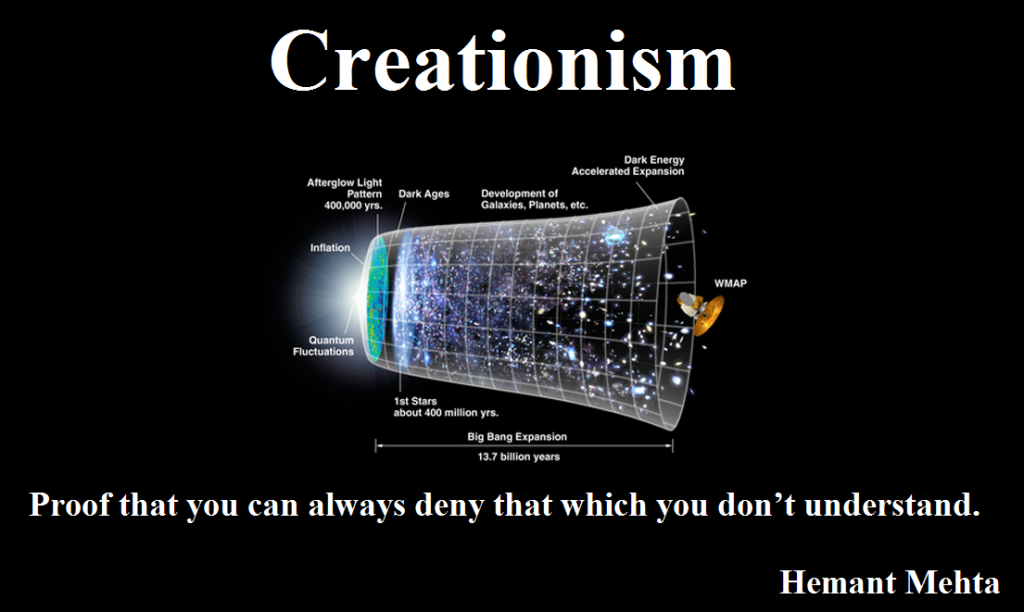 The quote from Hemant Mehta in the image above comes from a post of his, discussing how young-earth creationists reacted to the announcement yesterday that ripples of gravitational waves from cosmic inflation soon after the Big Bang had been detected and confirmed.
It is ironic that anti-science creationists now oppose a scientific view which atheists initially balked at because it reminded them too much of Genesis.
I particularly liked the quote, because to genuinely and legitimately reject something, you really do need to understand it first. You need to understand the reasons why others find it convincing. You need to understand the evidence for it.
Denying something that you are only superficially acquainted with, about which you have an inaccurate or caricatured understanding, is really easy. If you want to deny mainstream science's conclusions, at least have the courage to really inform yourself about it first.
And even though Mehta used the umbrella term "creationism," do remember that there are people who believe that God created the cosmos but who accept the conclusions of mainstream science.