Star Wars Day (May the Fourth Be With You) falls on a Sunday this year. One congregation has decided to mark the occasion with a Star Wars themed service. I am disappointed to say that the congregation in question isn't my own, but I have no one to blame for that but myself!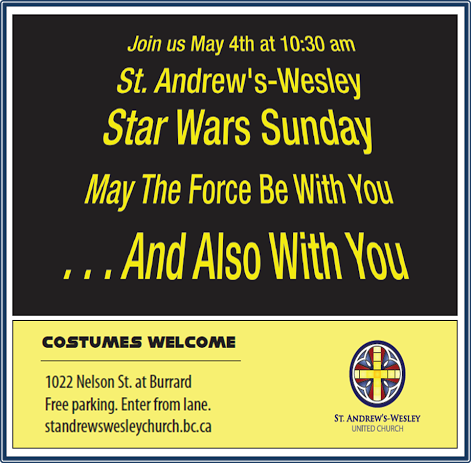 Apparently this happens once every 10 years. I hope to be ready next time – and perhaps we can do something to mark the occasion in my Sunday school class. I've sometimes thought that we could have a class permanently dedicated to theological reflection on science fiction. I think some would love that. But it wouldn't be for everyone.
Have you ever been to a Star Wars or other sci-fi themed religious service? If so, what was your impression of it?
Please note that, if May the 4th is Star Wars Day, the day after it is…Revenge of the Fifth! 🙂