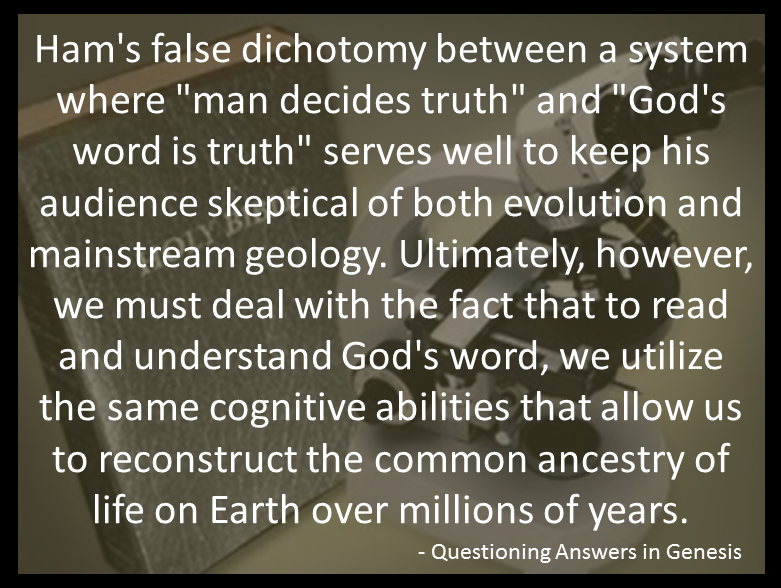 Ham's false dichotomy between a system where "man decides truth" and "God's word is truth" serves well to keep his audience skeptical of both evolution and mainstream geology. Ultimately, however, we must deal with the fact that to read and understand God's word, we utilize the same cognitive abilities that allow us to reconstruct the common ancestry of life on Earth over millions of years.
The quote above comes from
the blog Questioning Answers in Genesis
, in a post about the detrimental effect of pseudoscience on our society.
Of related interest, IO9 had a post on why acceptance of astrology is not harmless. Conservatives are not the only ones to fall for conspiracy theories. Naomi Oreskes makes a case for acceptance of science. Panda's Thumb continues to offer assistance to those trying to understand creationism.