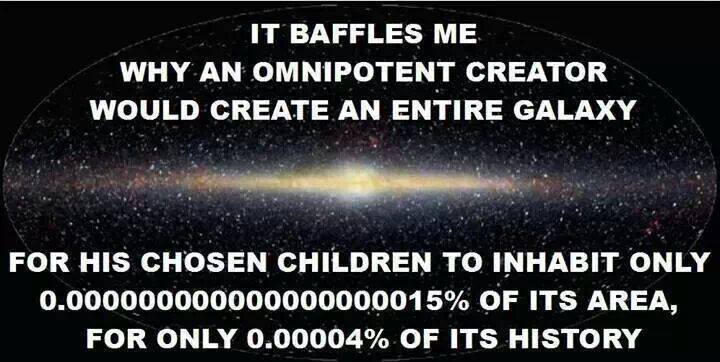 I saw the above image on Facebook. It seems to me that, worded this way, it could be an argument for anything from atheism to a religious crusade to conquer and spread.
But when we look at the underlying data – the fact that most of the universe seems to be hostile to life – I would point out that the same proportion of matter is empty space. Yet the combination of subatomic particles and empty space in those proportions is the basis of all that we are and all that we see.
And so these aspects of our cosmos are indeed puzzling – but that reaction on our part seems a dubious foundation for any sort of metaphysical conclusions.