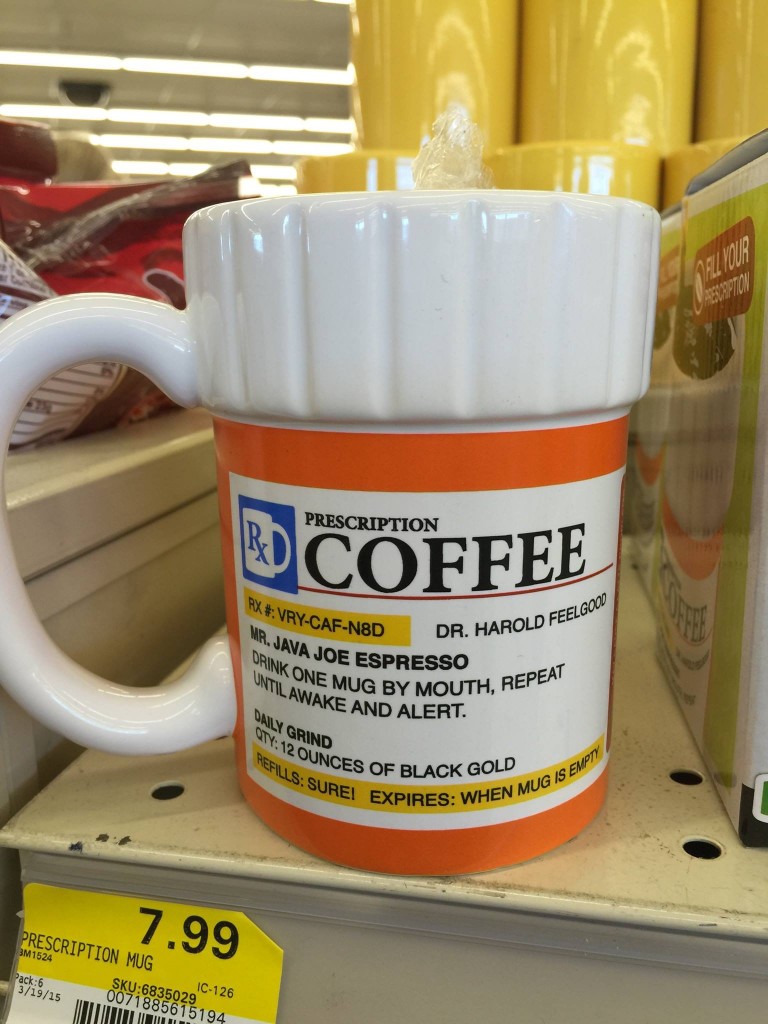 This is a real thing. You can buy The Prescription Coffee Mug from Big Mouth Toys on Amazon.com
. Apparently you can get it in some stores for less, if the photo (which came to my attention via Facebook) is to be believed.
Feel free to buy one for yourself and one for me. At least, I think I can make do with just one…one at a time, at any rate, with frequent refills.