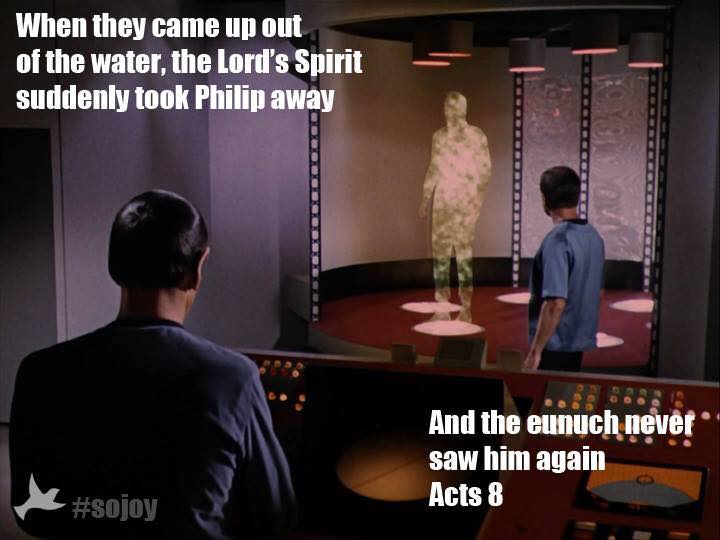 Unvirtuous Abbey shared this on Facebook. This isn't what I have pictured when I have read Acts 8. But it may be what I end up picturing from now on.
But I have thought often about the tendency of science fiction to depict miracles and gods as real, but the products of advanced technology or alien biology.
The question, of course, is whether that approach undermines the legitimacy of religion, or proves its literal truthfulness.
Or can it do both simultaneously?