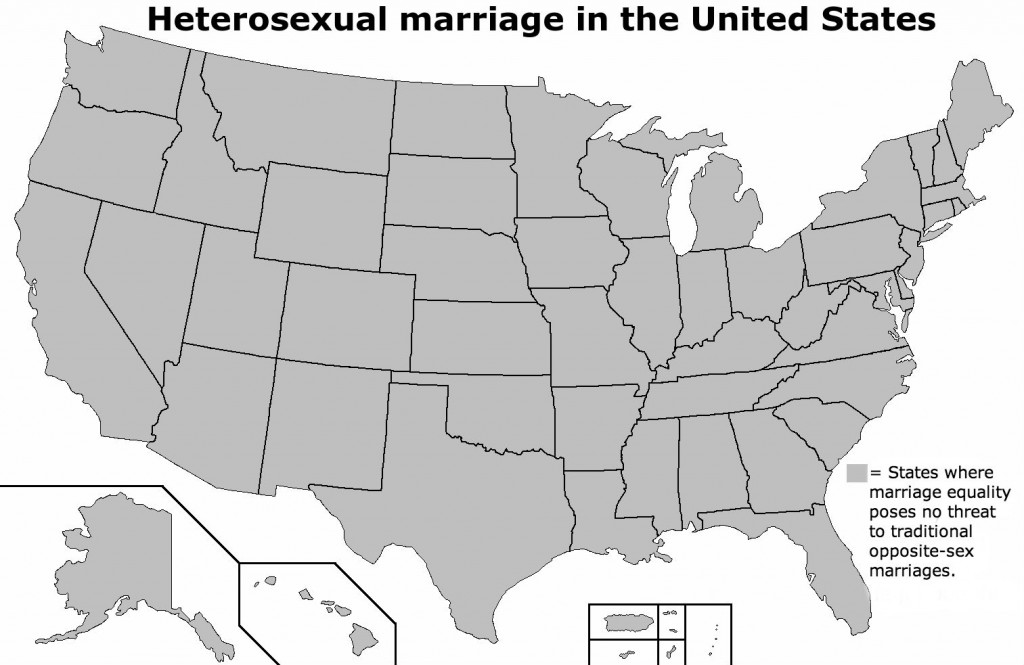 Fred Clark shared this helpful map, showing all the states where the Supreme Court's marriage equality decision poses no threat to traditional heterosexual marriages.
Meanwhile, Mike Huckabee has released this campaign image: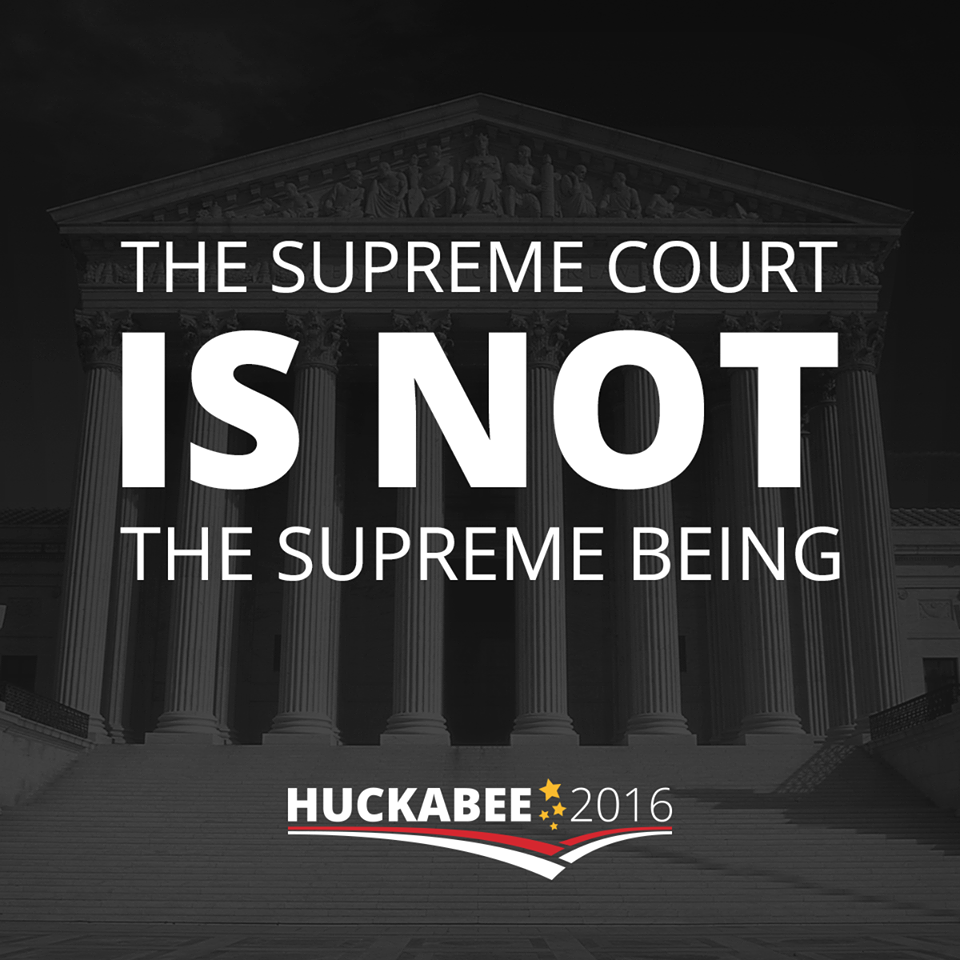 If it doesn't disturb you, it should. Because on the one hand, what it says is quite obvious. Did anyone not know that "the Supreme Court is not the Supreme Being"? Did anyone suggest that it was? So, on the other hand, what Huckabee is indicating is that he thinks that the Supreme Court in the United States ought to be enforcing what he, Mike Huckabee, and others like him, believe to be the will of the Supreme Being.
It doesn't matter what your religious viewpoint. If the Supreme Court were to do what Huckabee wants, it would be unconstitutional. It would be theocracy. It would be undermining religious freedom, not protecting it in the way that Huckabee falsely claims. And, the sad irony is that it is also at odds with the historic advocacy for separation of church and state by Huckabee's own Baptist denomination.
The state of the situation today is reflected well by the map: all the states in which your heterosexual marriage is under threat, are all the states in which your religious freedom is under threat. But Huckabee does not like the fact that the Constitution of the United States does deny him the freedom to have his religious views imposed on others in law.
I trust that enough Americans understand that clearly enough that he will have no chance of being elected. But even if he were, that would not change things. Because the president isn't the Supreme Being either, regardless whether we have Barack Obama, Mike Huckabee, or anyone else in the Oval Office.