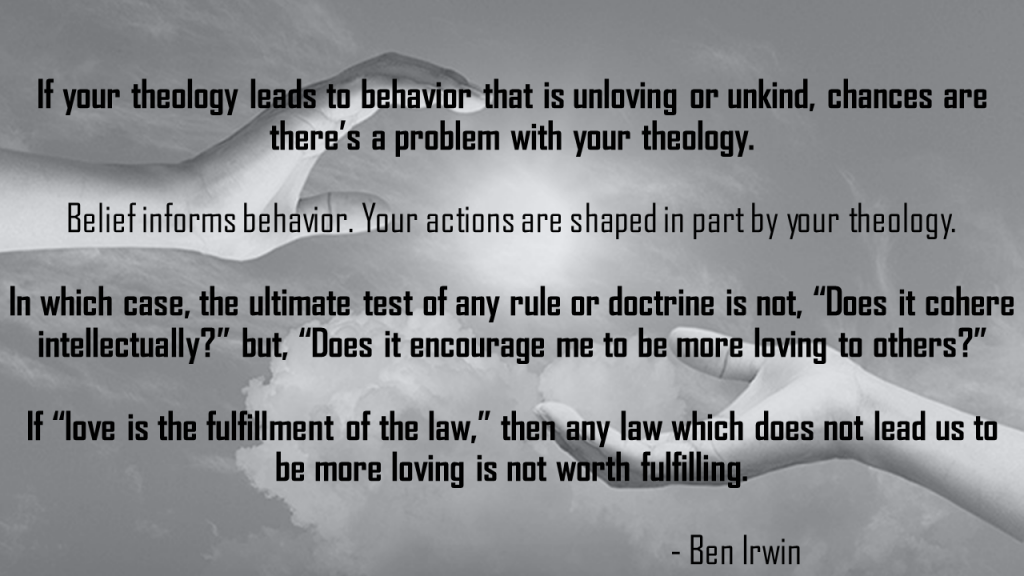 Ben Irwin wrote recently on his blog:
If your theology leads to behavior that is unloving or unkind, chances are there's a problem with your theology.

Belief informs behavior. Your actions are shaped in part by your theology.

In which case, the ultimate test of any rule or doctrine is not, "Does it cohere intellectually?" but, "Does it encourage me to be more loving to others?"

If "love is the fulfillment of the law," then any law which does not lead us to be more loving is not worth fulfilling.
Click through to read more of what he wrote.