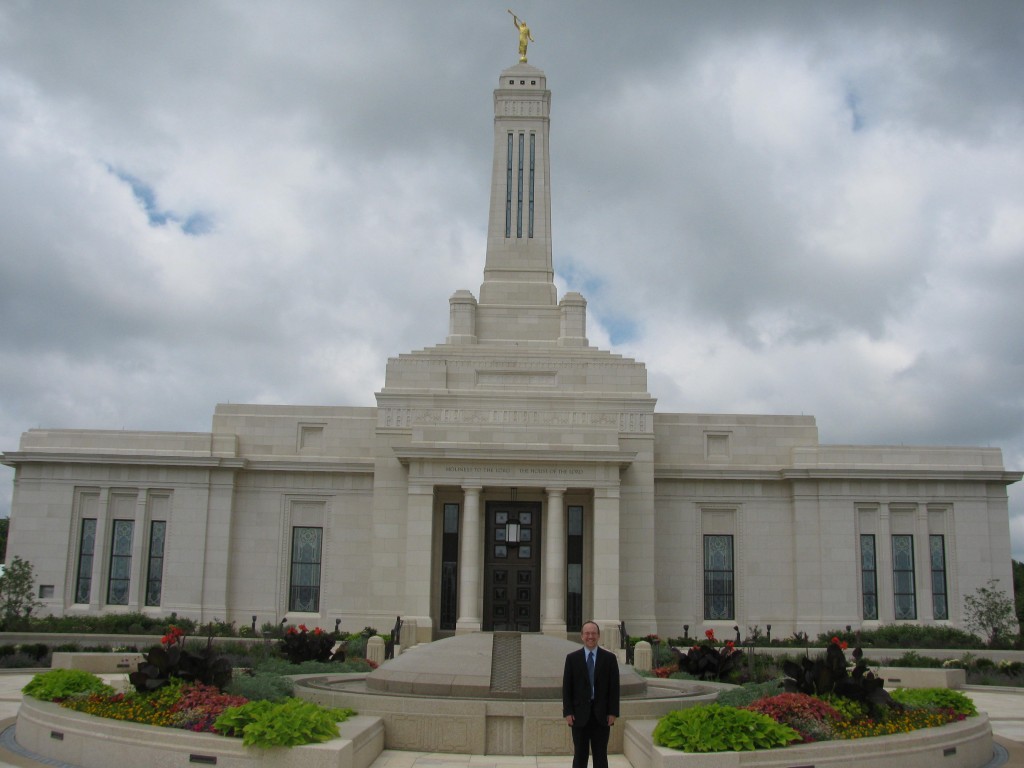 Yesterday I went on a tour of the new Latter-Day Saints temple in Carmel, Indiana. It was my first ever visit to a Mormon temple, and it was quite fascinating. The architecture and artwork are all customized for the local context, and so it is not a coincidence that the top of the temple will remind you of the war memorials in downtown Indianapolis.
While talking to the colleague who invited me to the tour, I learned that a "ministry" from Utah took out a 12-page advertisement against the LDS church. It has been reported on in the Indianapolis Star as well as several blogs.
As a professor of religion, I can appreciate the function of LDS teachings and rituals, even if I don't subscribe to them myself. Indeed, their introductory video and commentary during the tour highlighted those very things. It is easy to dismiss "sealing" (marriage for eternity) as unbiblical. But in an era when fidelity to one's spouse is held up less frequently as an ideal, this teaching – whether true or false – ought to be something that a religious conservative might appreciate.
And that's the irony in the plan of Tri-Grace Ministries to hire protesters to be disruptive in front of the new temple. In doing so, they are showing that they are more concerned about ideas and doctrines than about practices. And I'm sure that they would agree, and think that is something to be proud of. And yet even if one thinks that Mormons are "pagans," then it isn't hard to glance at the New Testament and ask how Jesus interacted with such people.
He healed their children and servants, and never once, to my knowledge, greeted them with placards protesting their false beliefs.