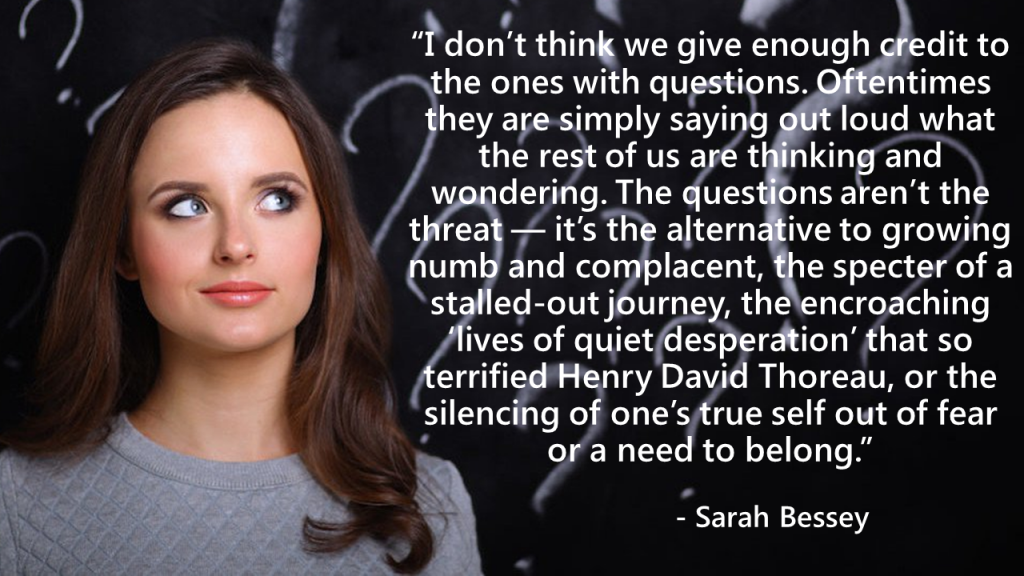 The quote comes from a recent post by Sarah Bessey, "Blessed are the Ones With Questions." Click through to read the whole thing.
I don't think we give enough credit to the ones with questions. Oftentimes they are simply saying out loud what the rest of us are thinking and wondering. The questions aren't the threat — it's the alternative to growing numb and complacent, the specter of a stalled-out journey, the encroaching "lives of quiet desperation" that so terrified Henry David Thoreau, or the silencing of one's true self out of fear or a need to belong.
Bessey has a new book out, Out of Sorts: Making Peace with an Evolving Faith
, and just did an interview about it with Rachel Marszalek, which you can read on her blog.