Jerry Coyne recently shared this image: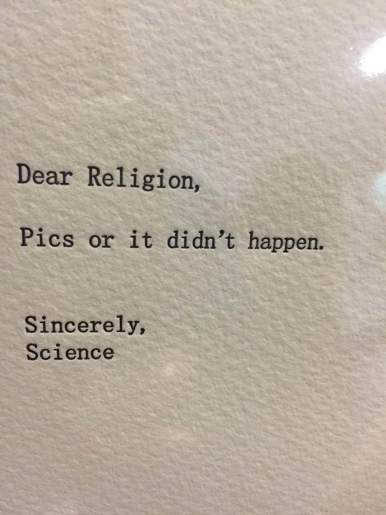 To the image itself, one could simply respond with this:
But Coyne added enough of a disclaimer to indicate that he recognized there was a problem-  albeit an inadequate and problematic disclaimer that itself conveys the impression that he didn't fully grasp the issues. He wrote:
Of course "pics" here means "reliable evidence," as of course there was no photography when most religions arose. But just think how many words theologians have written to circumvent this criticism!
Coyne has shown again and again over the years that he has failed to grasp basic distinctions between historical and theological issues and approaches. And to be fair, many religious people don't grasp them either. But Coyne's inability to grasp the difference between whether there is historical evidence for a particular human being, and whether there is any kind of evidence at all for certain kinds of miracle claims, is reflected well in the problematic challenge in the image Coyne shared.
And in our era of Photoshop, "pics" is simply not a synonym for, or a good symbol for, "reliable evidence."