It has been so nice having Scotty's Dawghouse on campus. I'm a big fan of their chicken sandwich with bacon and cheese, and so I usually order that when I eat there, with their waffle fries and hot sauces on the side.
But sometimes they have a burger of the month, and if it sounds interesting I may try it.
This month's burger is an elk burger, and that sounded interesting, so I ordered it. It came with a cherry tomato on a toothpick stuck in the top of it.
It was only after I had eaten the tomato and part of the burger that I realized that they were actually envisaging it as basically a reindeer burger, and mine had Rudolph's shiny nose on it.
I was too late to take a picture, but it looked something like
this
: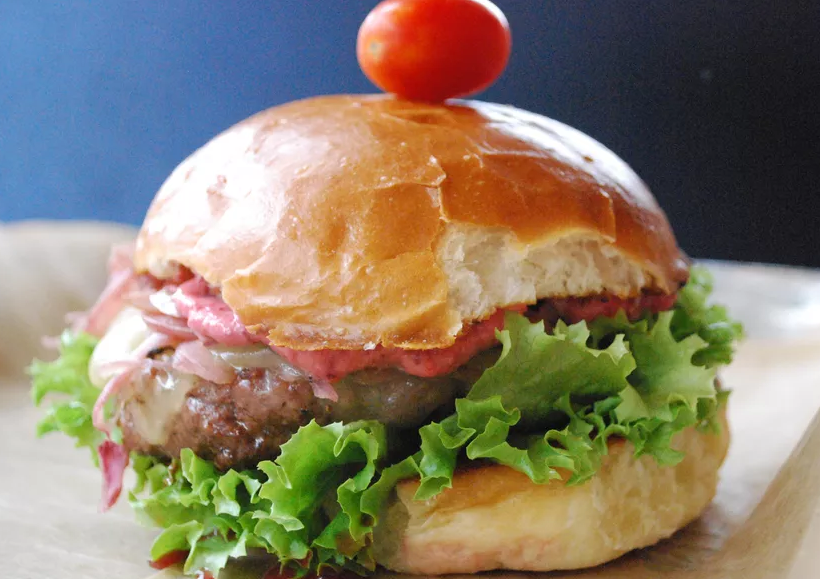 And so if there are presents missing from under your tree this year, it may be my fault…