The Babylon Bee is a great source for Christian satire. Just recently they posted a list of 23 Christian movies that need to be made. Here's a sample of what they suggest: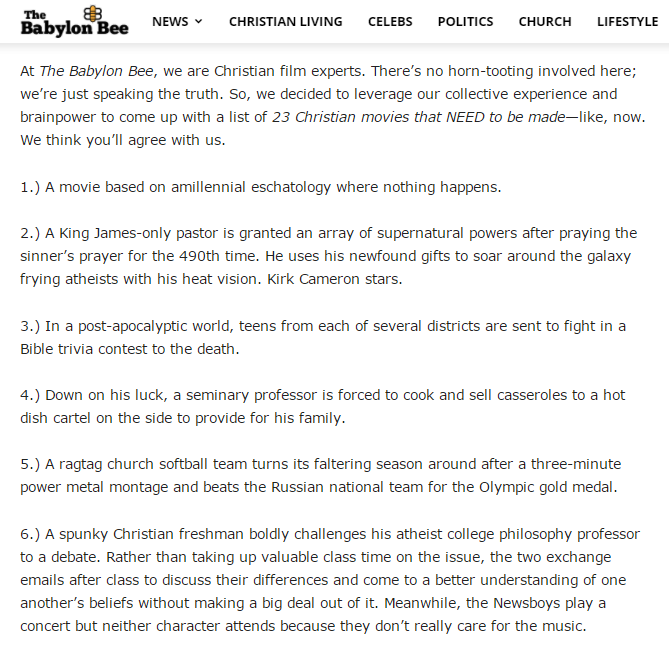 I also particularly liked #19:
A NASA astronaut is stranded on Mars. Every Christian on earth comments, "Praying!" on NASA's Facebook post announcing the dire situation, but no one actually prays for him or sends help. He dies after running out of Martian-grown potatoes.
Click through to read more. What others would you add to the list?