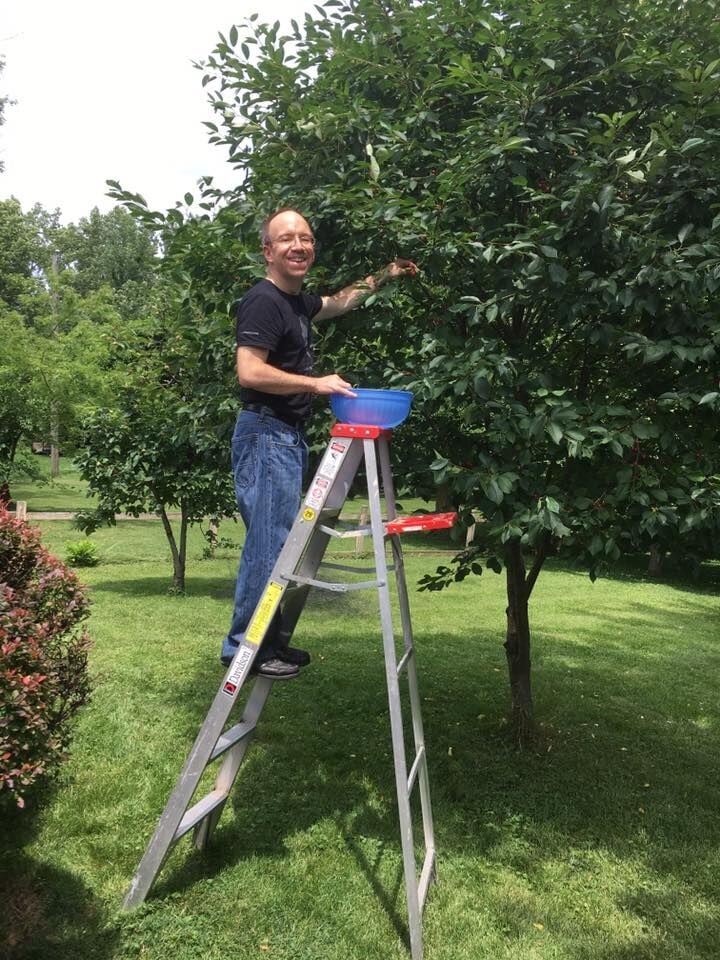 I had used the phrase "cherry-picking" plenty of times, metaphorically, in relation to the Bible. But I had never literally picked cherries. However, a few years ago we planted a cherry tree in our yard, and just recently I had the opportunity to pick cherries for the first time in my life.
And so here are a few things that I learned from the experience, which I think can be applied to the metaphorical use of "cherry-picking":
You need to find the good ones. Some verses are moldy, ant-eaten, or simply rotten.
Some verses look really beautiful from a distance, but a closer inspection reveals serious problems with them that change your perspective entirely.
Leave the stems on and your verses will stay fresher. But that takes more work. It is easier to simply pull them off from their context.
Cherry-picking takes a lot more work if you don't just pick everything. Finding and taking just the good stuff is a more laborious process than simply collecting everything.
Bible verses are fine on their own, but they may be even better if you turn them into jam, or bake them into something in combination with other ingredients.
Have you ever picked cherries? If so, what do you think can be taken from that literal realm that will provide insight on the metaphorical use of the phrase?
Perhaps we should also discuss whether Jesus' words turn out to be true. This seems to be a good tree, which produced a lot of good fruit. But it wasn't all good fruit. Some never developed, some was moldy, some had been damaged by ants, and the list could probably go on. And so perhaps literal cherry picking sheds light on the reason why people do so metaphorically with the Bible, even those who claim that you shouldn't do so and pretend that they themselves do not.
The truth is that the Bible is like a tree full of cherries. It isn't all good, or all bad. And apart from the Calvinists and other Protestants who pretend that all human beings are "totally depraved," and the Gnostics who suggested that some are inherently spiritual and others not, most Christian theology has offered its most profound insight precisely in terms of human beings not bearing only one kind of fruit or the other, but being very much a mixed bag. It is not as though all Jews are good and all Gentiles bad, not as though all Christians are good and all Muslims bad, but that we all contain a mixture of the two.
Those who recognize this about human beings will also recognize it about human literature, including the Bible. And then it will only be those who pretend the Bible is something other than a human book who will reject the things that we can learn about it from both literal and metaphorical cherry-picking.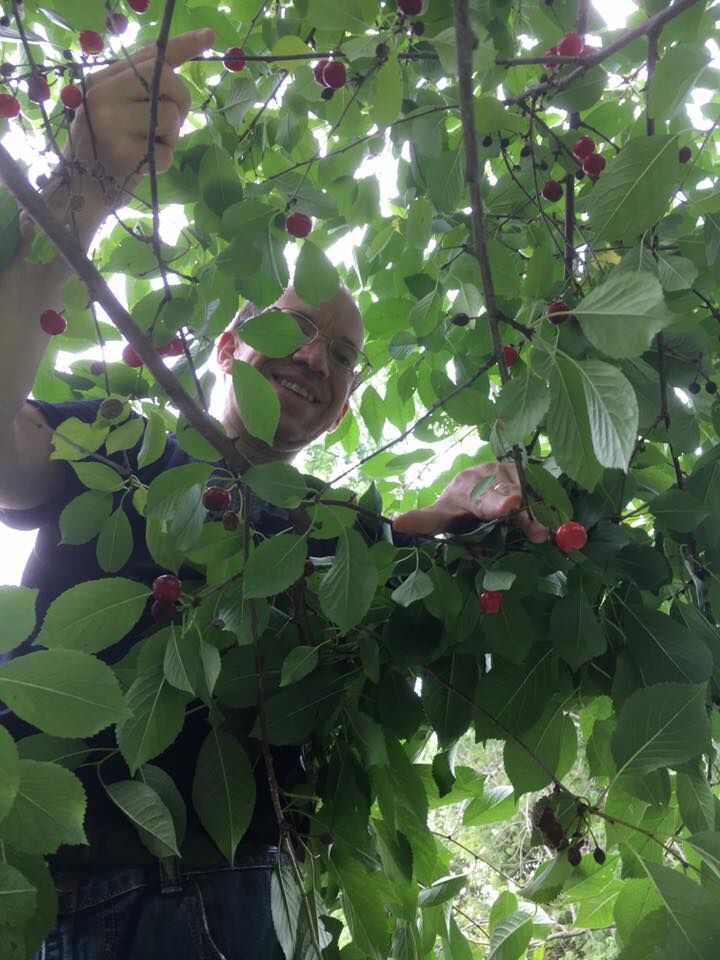 And for those who scrolled all the way to the bottom, here is a cartoon on this theme from The New Yorker: