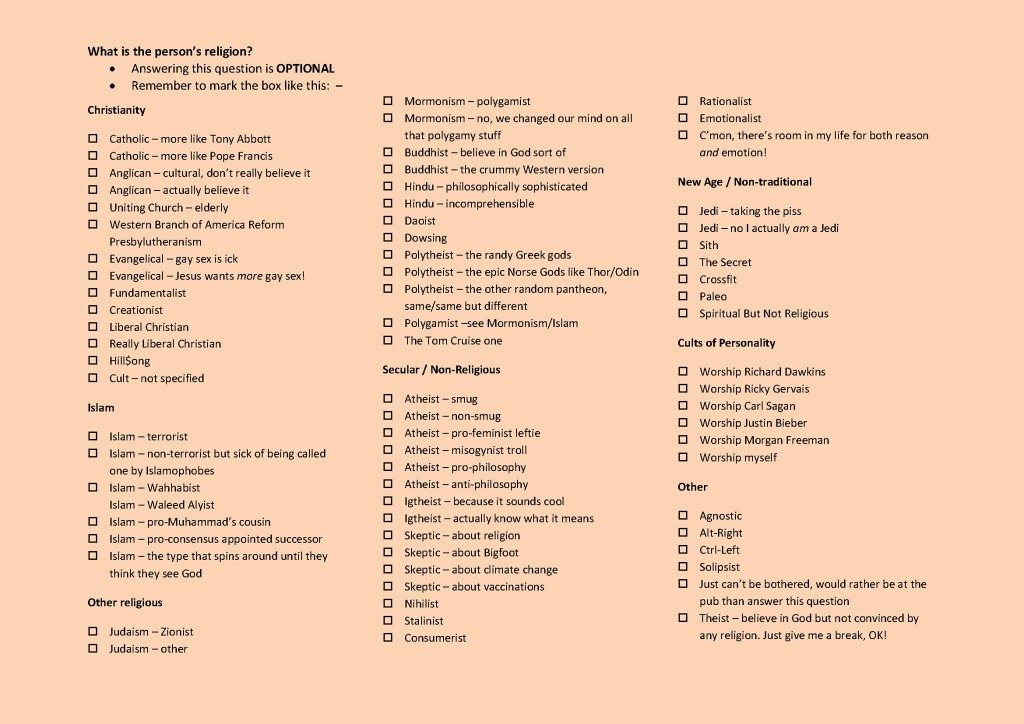 James Garth created the above questionnaire in response to those who complain that the question about religion in the Australian census were not detailed enough.
Those recently-released census results are interesting, with a large number of people self-identifying as having no religion.
If you were answering the spoof census above, what box would you tick? What other options do you think should be on there?