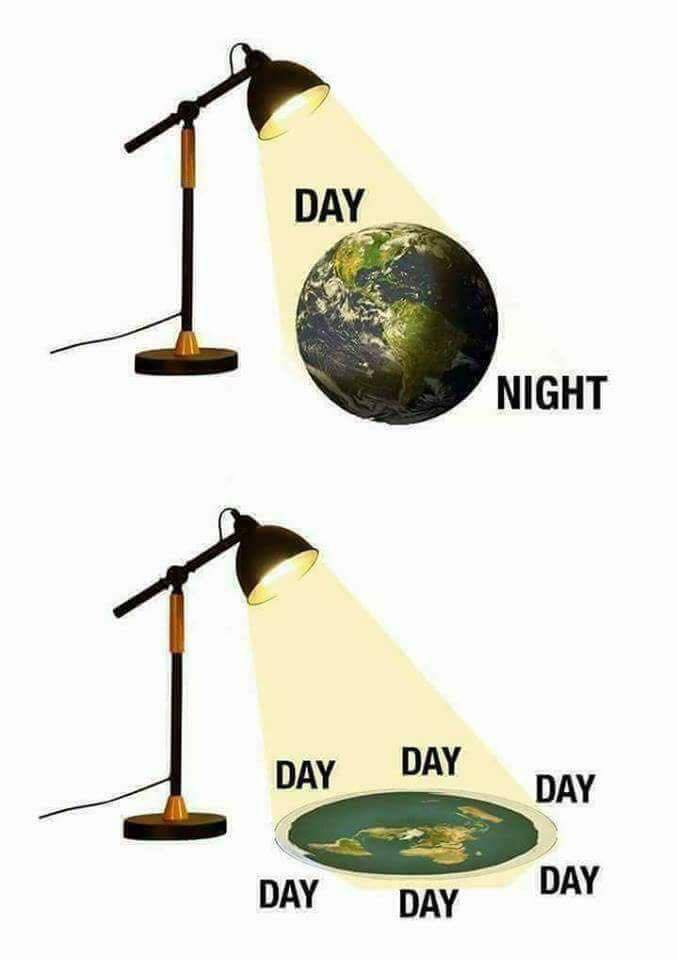 The image above came my way via Facebook. So too did the NPR piece titled "The Ongoing Battle Between Science Teachers and Fake News." In it, Susan Yoon "suggests teachers give students the tools to think like a scientist. Teach them to gather evidence, check sources, deduce, hypothesize and synthesize results. Hopefully, then, they will come to the truth on their own."
I had been meaning for some time to blog about the current climate (pun intended) that we live in, one in which there is a constant assault on expertise, reliable information, and critical thinking. The New York Times article "Why Nobody Cares the President is Lying" looked at the political side of this. The article has many memorable quotes and highlights, such as "All administrations lie, but what we are seeing here is an attack on credibility itself." But the best in my opinion is this tweet from Garry Kasparov:
The point of modern propaganda isn't only to misinform or push an agenda. It is to exhaust your critical thinking, to annihilate truth.

— Garry Kasparov (@Kasparov63) December 13, 2016
Ivanka Trump also illustrated the problem when she attempted to quote Albert Einstein, precisely in support of changing facts to fit our preconceptions – and presumably didn't realize that she herself was circulating a fake quote, a fabricated pseudofact. Or perhaps she did, and this was precisely the point.
"If the facts don't fit the theory, change the facts." – Albert Einstein #quote #sunday

— Ivanka Trump (@IvankaTrump) June 23, 2013
Breitbart acknowledged its aim to destroy the mainstream media. There will be a conference about fake news. See also this piece on Breitbart's misinformation campaigns.
3quarksdaily had a piece about using Google to fact check, and the future of misinformation in relation to technology. Here is a sample:
"The problem here is that once the incorrect information surfaces in the forefront of search results it snowballs from there and becomes authoritative in the eyes of the populace. Finding the genealogy of knowledge thus becomes an important part of asking the right questions about knowledge."
There is disturbing evidence suggesting that fake news outlets have a bigger impact online than fact-checking sites do. David Brin brought together the "demise of expertise" and the fact that artificial intelligence might reach a point where we cannot understand its thought processes, and so it might take a leap of faith to trust their results.
"Scientific expertise isn't everything – but it most assuredly is something, something very important. Scientific expertise alone shouldn't determine public policy, but it absolutely should inform public policy.

When we dismiss the experts and their accumulated knowledge, we do so at great risk to the public. And while it might feel very good to some in the short term, we'll be living with the consequences for generations to come.

Now's the time to make it clear that this movement from science to ideology is unacceptable to those of us who care about the world in which we live and for those of us who understand that while we can create our own opinions we can't manufacture our own scientific reality."
Keisha Blaine and Ibram Kendi asked how we can avoid ending up in a post-scholar America
. Ironically, those interested in finding out their answer are offered a teaser saying that scholars need to emerge from behind their libraries…but the rest of what they say (like a great deal of what scholars write) is then hidden behind a paywall.
Steve Wiggins helpfully highlighted a New York Times article about the role of religious fundamentalism in bringing us to this post-truth era. Fundamentalism uses the rhetoric of there being absolute truth, and yet it engages in denialist tactics to deny the conclusions of mainstream science and history. The Washington Post had articles about Trump debasing both expertise and the presidency itself. In the latter, Jennifer Rubin writes, "The Trump administration is a clown show — but it's the evangelicals who supplied the tent, the red noses and the floppy shoes."
Soon fake news will include videos made to appear as though an individual is saying things they never did.
Sheila Kennedy offered several pieces related to this theme: one about "how the big lie works" and two about the fact that "reality doesn't care whether you believe it."
There was also an article about "information in the age of indignation" which said, "Indignation motivates learning when it is combined with intellectual courage (a willingness to face ugly situations squarely, without rationalizing them away or exaggerating their severity) and with epistemic humility (a clarity about the limits of one's perspective and a consistent recognition that one can always learn more)."
Prospect magazine pointed out that post-truth politics is nothing new. But New Scientist highlighted evidence that Facebook ads promulgating misinformation can indeed influence an election in ways that are not simply like what happened historically through word of mouth.
Finally, David Hayward offered a cartoon about the importance of continuing to ask questions, as questions have the power to rescue us. But they can only do that if we ask them fairly across the board, since denialists ask probing questions about mainstream knowledge and experts, but do not question their own assumptions and preferred sources of information with any sort of rigor.