A fellow Patheos blogger, Leah Schade, has shared some thoughts about re-watching the classic movie Blade Runner in our era of Black Lives Matter. She notices things such as the uniform whiteness of the actors in major roles, the one reference to race in Decker's narrating monologue, the casual shooting of someone who is deemed less than human, as well as the presence of a Christ-figure towards the end of the movie. Here is a sample from the post:
My growing awareness of issues around bias, white supremacy, and racial violence has caused me to look at the world in a different way. As Roy Batty, the head Replicant, says to the man who genetically-designed his eyes, "If only you could see what I've seen with your eyes." Where I had previously thought of Blade Runner as a future-scape, what I see in the movie now is a metaphor for the ways in which blacks have been viewed and treated in this country for centuries and into the present time.
This seems like a good opportunity to round up some posts related to robots and replicants from elsewhere around the internet…
CBS has a fascinating video about the development of humanoid robots in Japan to serve as caretakers for an increasingly older population.
Don't miss the article that emerged from my conversation with Kimberly Winston about Mormons and science fiction, as well as IO9's piece on whether you are allowed to say "God" on Star Trek, which was picked up on by the British newspaper The Telegraph, before others connected to the show said that in fact diversity prevails in the Star Trek future.
Several people have mentioned Elon Musk's comments to the effect that artificial intelligence is the biggest threat to humanity – a bold claim, to be sure, at a time when climate change, poverty, terrorism, and other things are serious contenders. But that doesn't necessarily mean he is wrong. On the other hand, some think that even predictions about robots taking all our jobs are based on little or no real evidence.
New Scientist explored the question of what rights AI doctors ought to have to access your data. Inside Higher Ed discussed the robot economy. Joe My God shared a video of robots debating consciousness.
https://www.youtube.com/watch?v=u9-pUv9G3xM
New Humanist reviewed a recent transhumanist book.
I am long overdue to mention that when Stephen Garner returned to blogging, he announced a new project, Transhuman Films. IO9 shared "Blank Bodies," a technological reimagining of Genesis.
I am also long overdue to mention Hemant Mehta's blog post, which highlights a study that noted an inverse correlation between religiosity and scientific innovation. William Briggs responded and raised important questions. Questions I had include whether this correlation indicate causation, and what measures of religiosity were used.
You will (and/or should) also find discussions of basic income whenever the impact of robots on the economy comes up. And so here are some links related to that subject:
In Finland, introduction of basic income has results that skeptics of the system will find counterintuitive. Commonweal and The Economist also had articles at least somewhat related to that topic. And I really like this image related to basic income: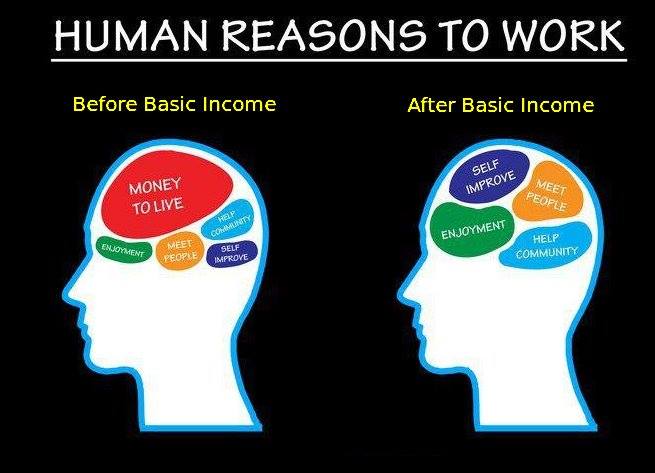 Many forget that Martin Luther King was a proponent.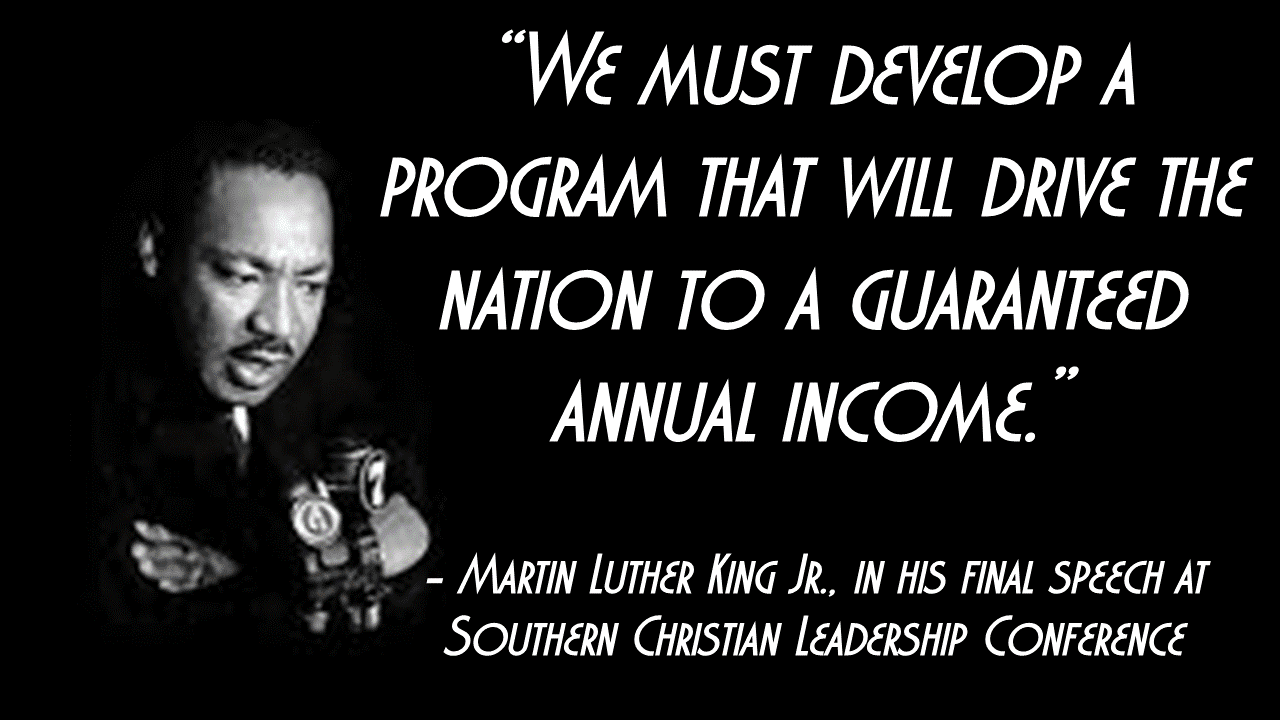 See also this recent book about poverty from Eerdmans: