As my Sunday school class moved into John 11 a while back, the fact that Jesus seems to delay healing Lazarus so as to highlight his own abilities and glory to a greater extent seemed disturbing. We say that "the ends don't justify the means" but most theists would exempt God from that principle. That raises the interesting question of whether the end never justify the means, or if we just think that our human perspective is so limited, and our foresight so imperfect, that it prevents us from legitimately appealing to ends so as to justify means, but that doesn't make it a general principle that would apply to an omniscient and omnipotent entity. What are your thoughts on that?
I was reminded of that discussion when I came across this meme on social media: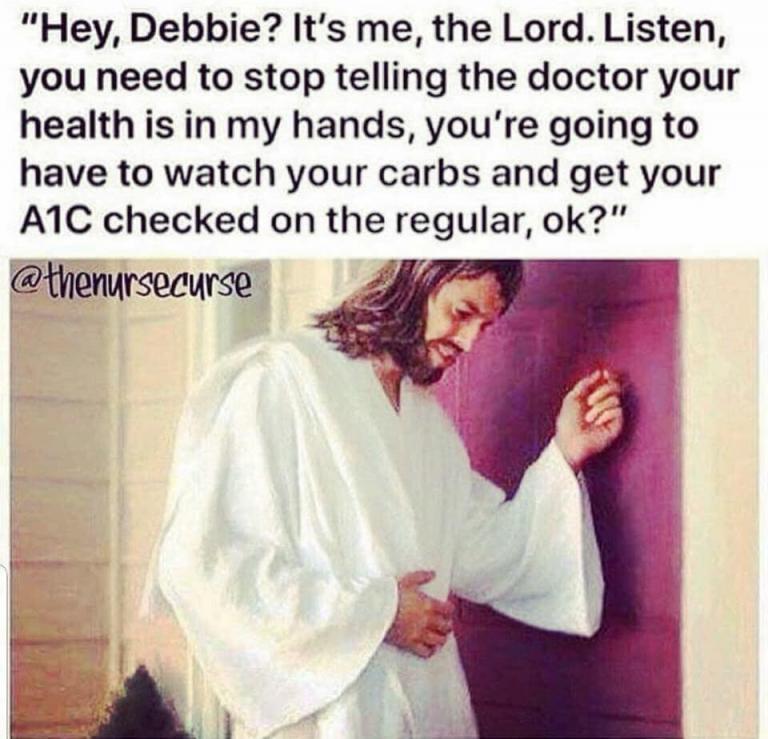 The connection, in case it isn't obvious, is that most ancient and some modern people tend to attribute everything that happens in the world to God. People die because it was the time God had ordained for them to go – like Lazarus. The illness that led to it was likewise ultimately due to God, not lifestyle or viruses or anything else, even if those may be direct causes. Maintaining that viewpoint causes unnecessary theological problems. Moving away from it, of course, raises others, but ones that are arguably far less severe and less problematic than the alternative.
Also of interest is the
Saturday Morning Breakfast Cereal comic "God Mode,"
suggesting that when God wreaks havoc in our world, it is simply what any human being would do if given omnipotence in a game they were playing.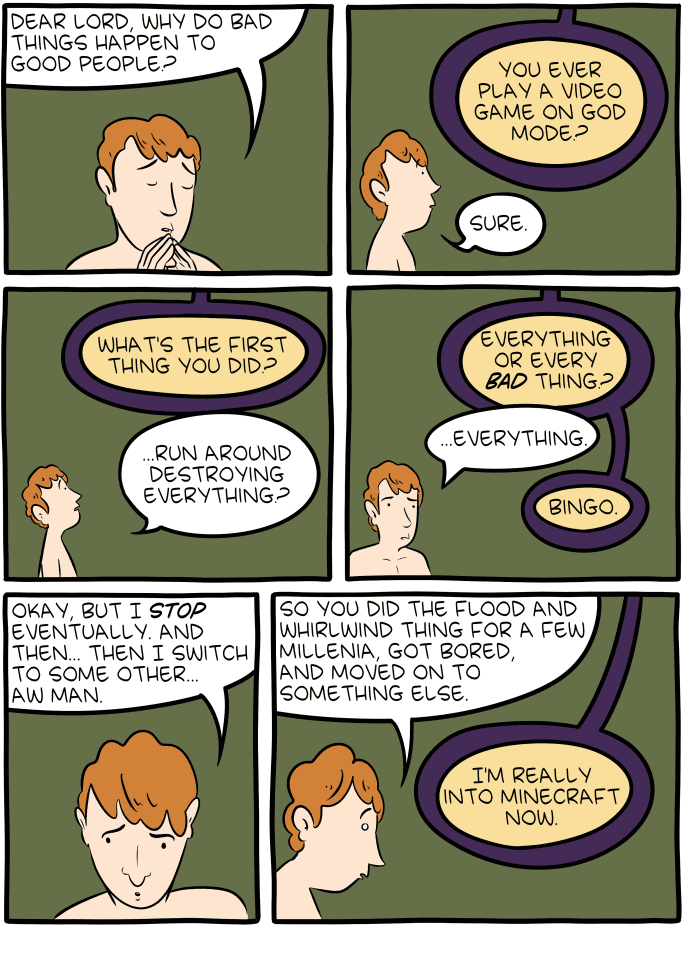 Tangentially related to that is the special issue of Teaching Theology and Religion focused on gaming in teaching religion. And tangentially related to that is the fact that that print and online journal will be replaced by a new fully online journal, The Wabash Center Journal on Teaching. Check out their call for papers for the inaugural issue, as well as a couple of others to follow soon after that!