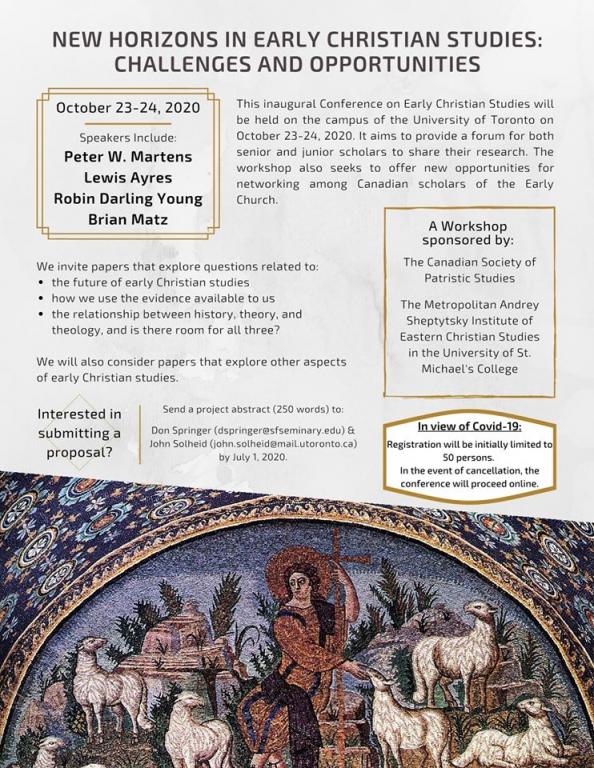 This inaugural Conference on Early Christian Studies will be held on the campus of the University of Toronto on October 23-24, 2020. It aims to provide a forum for both senior and junior scholars to share their research. The workshop also seeks to offer new opportunities for networking among Canadian scholars of the Early Church.
Send a project abstract (250 words) to:
Don Springer (dspringer@sfseminary.edu) & John Solheid (john.solheid@mail.utoronto.ca) by July 1, 2020.