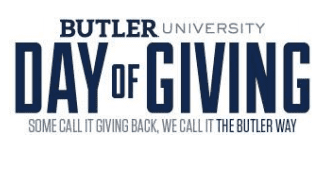 Every year around this time Butler University holds a fundraiser. I always do what I can to support it. Why is it worth your time to give to Butler University? In short, I couldn't do the things that I do that you value were it not for them. The things I share on my blog emerge directly from the kinds of things I read to prepare for classes and to write books and articles. Some of them are inspired directly by the conversations I have with students in classes. All of them would be radically different if I were in a different line of work and just someone with strong opinions about matters of religion, the Bible, and of course science fiction.
I have a new book coming out and another following closely behind that. I also have an article that will appear in the next few days. More on those tomorrow here on the blog. I have other books I am currently writing, one with a Butler colleague, another directly connected with a course I am teaching in which I am trying out drafts of chapters as the textbook this semester. All of that is a result of and connected with the work I do at Butler.
That's just me. The students benefit, not only or even primarily from my classes but from so many caring faculty with deep expertise in both their content area and in pedagogy. I know from conversations with colleagues what creative things have been happening to ensure that students have the chance to learn in our current challenging circumstances. I have seen the support from the Center for Academic Technology and IT for the technical aspects of what happens in the classroom, our LMS, and of course the now ubiquitous Zoom. I have seen our library offer to send materials to students who found themselves off campus and unable to come to get things they need at times.
Butler does all these things as a nonprofit with a small endowment. The university relies primarily on tuition from year to year, and that creates annual challenges. It also keeps us from providing the kinds of substantial scholarships to deserving students that we wish we could.
You have undoubtedly read stories about universities cutting departments and colleges closing altogether. Butler has not shown any indication of moving in that direction. On the contrary, I get the sense that the university leadership is aware that in the times we live in the critical thinking and discernment, the encounter with difference and learning to engage in meaningful research and dialogue, all matter more than ever.
But support from generous individuals makes a huge difference to our ability to continue to do that, and whether we can do all the things we would ideally like to in support of our educational mission.
And so while some bloggers ask for donations to support their work as bloggers and supplement their income, I wait for moments like this when you can support what I do on the blog indirectly, and what I do for Butler University and its students directly. It is all connected, but your gift to Butler can more directly support scholarships for students, the library, the arts, or anything else you earmark your gift for. By all means single out my program, Religion, if that is meaningful and important to you. But we are a community that is working together to ensure that students are broadly educated. My son is majoring in music and computer science, and will likely never take one of my classes. But I hear from him what a wonderful experience he is having. And I see him create music such as this String Quartet, which the Argus Quartet recently recorded:
Visit his website for more of his music, and get a glimpse of the kind of creativity that Butler encourages and fosters. And then whether you do it for the music, because you enjoy reading my blog, or because you value education that includes both a strong liberal arts core and a wide array of majors, please give. I thank you, and the students and others who benefit most directly from your generosity will be grateful as well, I know.