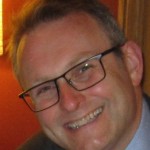 Dr Richard Hain is the Medical Ethics Consultant to Protecting Infants. Richard is a physician and medical ethicist based at the Children's Hospital in Cardiff in Wales, UK, and visiting Professor at the South Wales University. His clinical background is in adult palliative medicine, paediatrics and paediatric oncology and he now works exclusively in paediatric palliative medicine. Academically he has postgraduate degrees in pharmacology and in moral theology. He has written and/or edited several book chapters, textbooks and research and review articles on ethics, pharmacology and other aspects of palliative care and symptom control in children. He is married with three teenaged children and his wife Leonie teaches Kindermusik.
Dr. Michael Bird is International Director of Protecting Infants. Michael is Lecturer in Theology at Ridley Melbourne College of Mission and Ministry. He served in the Australian Defence Force for thirteen years before studying for the ministry and taking posts in biblical studies and theology at Highland Theological College, Crossway College, and Ridley Melbourne. Michael has published extensively in New Testament and Systematic Theology. He is married to Naomi and has four children.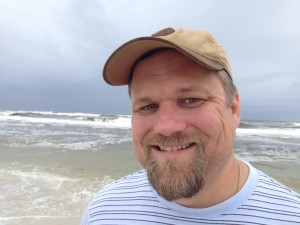 Alan Cross is a Protecting Infants blogger who focuses on the social, cultural, political, and theological issues surrounding abortion and infanticide. He is the pastor of Gateway Baptist Church in Montgomery, Alabama, where he has served since 2000 with a public emphasis on community development and racial reconciliation. Founder and Director of the non-profit, Community Development Initiatives, Alan has worked extensively with indigenous partners globally in North India and most recently in Haiti to help raise awareness and resources for orphan care. Alan blogs regularly at Downshoredrift.com and is completing a book on racial justice and the Evangelical church in the American South. He is married with four children.

Todd Littleton is Pastor of the Snow Hill Baptist Church in Tuttle, Oklahoma, where has served since 1994. Todd earned the Doctor of Ministry Degree from Southwestern Baptist Theological Seminary ('93). He served on the General Council of the Baptist World Alliance (1996-2004). Todd believes leaders are lifelong learners which has given him the opportunity to work with a diverse group of Christians from various traditions. He has served as Adjunct Professor with Biblical Theological Seminary, Hatfield, Pennsylvania. Todd is involved in his local community in a variety of ways – Councilman, basketball announcer, Chamber of Commerce member, and writes weekly for the local newspaper. He blogs at www.toddlittleton.net. He is married to Patty. They have two grown children and enjoy time with their two grandsons, one of which was born 8 weeks early, making Remembering Asheklon a special interest.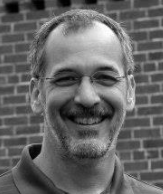 Marty Duren serves as the American Director for Protecting Infants. He is the Manager of Social Media Strategy at a Christian publishing house in the U.S. Marty served as a pastor in three churches over the course of 20 years–all in the state of Georgia (U.S.)–before leaving full-time vocational ministry in 2009. He has authored two books, and numerous online and print articles related to ministry, Christian living and social media. A long time blogger, his current online home is Kingdom in the Midst where he considers the role of Christ's Kingdom in relation to culture. He's been quoted in major media outlets like CNN.com and Time.com as well as numerous influential blogs and websites. Marty is married to Sonya, and they enjoy constant interaction with their three grown children. He enjoys reading, writing and hiking.