Update: On May 23, 2022, Princeton University officially fired Joshua Katz, the New York Times reported.  Three days later, Dr. Katz's wife, Solveigh Lucia Gold, published a robust defense of her husband at Bari Weiss's website Commonsense here.  In a piece entitled, "Free Speech and Due Process at Princeton: The Case of Joshua Katz,"  Robert P. George, Katz's colleague in the Princeton politics department, offers a stinging rebuke to the university and its administration. I have known Robby George for over 25 years, and he is a good friend. He is not only honest and careful, he is scrupulous when it comes to matters of law, justice, and the academic life. For this reason, I put a lot of stock in Robby's judgment on this matter. You can read Robby's essay here.
_______________
In a recent blog post, my friend Rod Dreher commented on the sexual misconduct charges leveled against Princeton professor Joshua Katz and MIT research David Sabatini. Katz is on the verge of being officially terminated, and Sabatini has been put on administrative leave.
Katz made news in 2020 for a piece he published in Quillette in which he was highly critical of some of Princeton's institutional and student responses to the George Floyd killing.  Katz received a lot of grief for hs commentary including public reprimands from both Princeton president, Christopher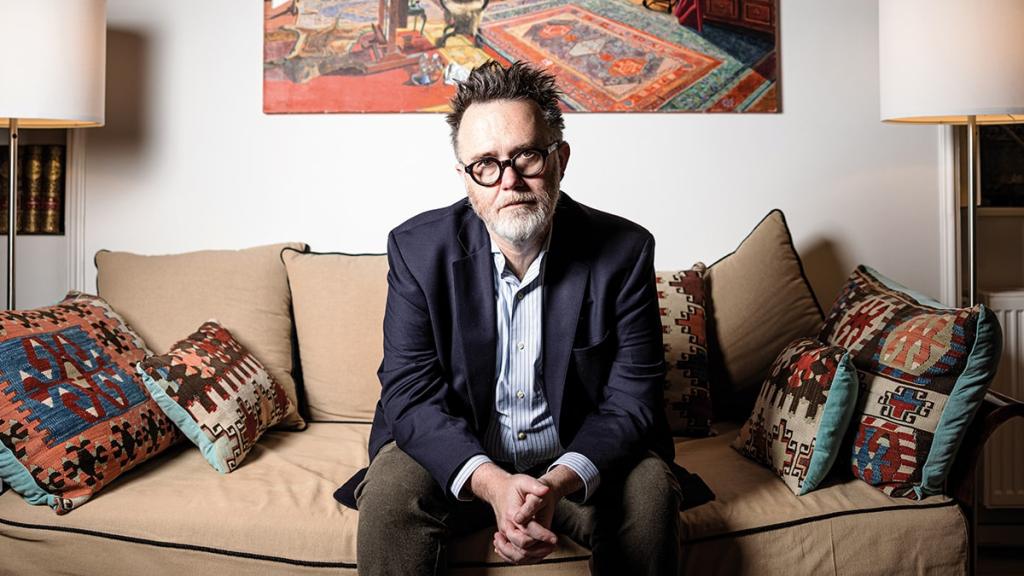 Eisgruber, and his colleagues in the classics department. In early 2021 it came out that Katz had had an affair with an undergraduate many years earlier and that the university had punished Katz in 2018 by placing him on unpaid leave for a year. But the university has recently re-opened its sexual misconduct investigation of Katz claiming that new facts have been brought to their attention including the testimonies of several other former Princeton undergrads. The New York Times reports that Katz's termination is imminent.
In April 2018, Sabatini (age 50), a highly-regarded molecular biologist and cancer researcher, began an affair with a much younger female colleague  (age 29). According to Sabatini's account–written up by Suzy Weiss at Common Sense–months after he and his paramour had negotiated the parameters of their affair, Sabatini ended the relationship because he had developed romantic affections for another female scientist, a German microbiologist.  As Weiss tells it, in 2020, after Sabatini's ex-lover filed a complaint and two former female colleagues did so as well, the lab hired a law firm to investigate. Eighteen months later the firm issued a report that painted an unflattering portrait of Sabatini's conduct. Within 24 hours of its release, Sabatini was put on administrative leave.
On the Katz case, Rod writes: "I know the facts in the case, but re-reading them in today's Times piece, it could not be more clear that Princeton went trolling for any excuse it could find to fire Joshua Katz for being a heretic against wokeness." As for Sabatini, Rod opines that the career of  "one of the greatest cancer researchers of his generation… is now in ashes because of what sounds all the world like a vengeful ex-lover."
The problem with Rod's conclusions is that he is not privy to the evidence and testimony that is in the possession of the general counsel offices at MIT and Princeton. Rod, of course, may very well be right. It may be that these men are innocent victims of social justice mendacity. But he also may be very, very wrong, and wind up being saddled with being a defender of predators. Take it from someone who was on the inside of a case here at Baylor.
Four years ago one of my colleagues was accused of sexual misconduct. I was shocked to hear of the accusations. He was a conservative Catholic with a larger than average family, and had been a friend for over a decade. A dynamic and well-liked teacher, the charges seemed nearly unimaginable. Soon after the news leaked out, he was, behind the scenes, claiming his innocence and using his charm and intelligence to sway impressionable grad students and friends at other institutions. But when it came for the time for the department's senior faculty to look at the evidence and to recommend a judgment to the university, it was overwhelmingly obvious to every single faculty member that had reviewed the evidence that our colleague was not only as guilty as sin but a borderline sociopath who had pulled the wool over nearly everyone's eyes.
When it comes to the Katz and Sabatini cases, none of us–not Rod, not Suzy Weiss, not The Wall Street Journal— has access to all the evidence.  We are not privy to the reams of testimony that the schools' attorneys have collected.  The wise thing to do is to not offer any commentary about the guilt, innocence, or motives of anyone involved, no matter how tempting it is in confirming the alleged bad faith of one's political or cultural adversaries.