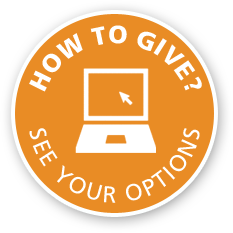 It's that time again. Christmas. So it's time to give gifts.
Let's face it. It's fun to give gifts. I'm looking forward to Christmas morning to see my children open their gifts. I'm thrilled that my heavenly Father shares the opportunity to be a gift-giver with me. We should delight in imitating our heavenly father by giving good gifts to others. We were created to enjoy it.
But how do we know what to give?
Research from USAID/CIDI says that giving cash is better than donating items in cases of crisis like an international disaster. Cash can be more effective in those circumstances; it goes farther to strengthen the local economy. Obviously, it costs a lot more to ship bottled water or canned food internationally than it does to transfer cash and purchase necessities in the area they're needed. So the situation may be little different when dealing with local gift-giving.
If you're like me, you might find yourself rebelling against such research. Cash seems such a cold way to give! We all want to feel like we're giving something meaningful, something personal. Something without someone else's picture on it. We want to be personally invested, giving of ourselves and not just writing a check.
But should gift giving really about what we want?
All too often, I think it is. At least for me. I tend to think of what I would like to give someone, of how they will respond when they open my gift — and how happy that will make me. But if it's not about me, how do I know what to give?
The key lies in knowing the person to whom the gift is being given. God gives his gifts to us in the context of His relationship with us. He know us better than we know ourselves. So His gifts always fit us perfectly. Perhaps we should follow his example and pursue more informed gift-giving that truly displays generous love.
Get to know the person first. Then give a gift.
There is little worse than being on the receiving end of a gift you obviously don't want, need, or value. We've all got a box somewhere full of trinkets we hope to re-gift or donate at a later date.We all try to be gracious at those times, but such vain — even if well-intentioned — attempts at gift-giving can actually damage the relationship. I don't know about you, but I'd rather have the cash spent on the gift. Even if it's just a quarter. Better yet, how about a hug and a prayer?
If we don't know the person well enough to give a gift they would appreciate, should you even be giving a gift at this point? If you really don't know the person well enough to give them a gift you know they will appreciate, maybe you should wish them a MErry Christmas, make plans to spend more time getting to know them — and then surprise them with a gift in late January or February.
The question is this: are we truly being generous by giving a gift that the other person won't appreciate? Is the problem with the gift, the giver, or the receiver in that situation?
As for me, I say get to know the person. And maybe cash will be the best option after all.
Share your thoughts with a comment below and be sure to explore RemagineGenerosity.com for a fresh and biblical perspective on living and loving generously.