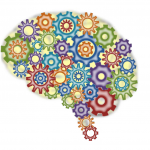 by Stephen Ray
The current moment in our society actually provides us with an unexpected opportunity. We can dispense with the notion of racial reconciliation for good. As many of you know, I have believed the notion to be flawed for many years now. Recently, I discovered what has been behind my negative assessments of the possibilities promised by these discourses. They are two. Unresolvable resentments and the final limits of human imagination.
There are two sets of interlocking resentments which functionally preclude anything like racial reconciliation. The first is the one with which I am most familiar, Black resentment. As with all sets, Black resentment has two dimensions. First, there is the lingering resentment which emerges from the sure knowledge that Black people have done nothing, I repeat nothing, to earn the social and cultural scorn of their neighbors and fellow countrymen, even though there are a legion of lies to the contrary. The second resentment which correlates with the first is that the self-same systems of racial oppression which have manufactured the lie about Black people actually have proceeded in a way which legitimately earns the eternal enmity of Black people. Slavery, segregation, and the continuing diminishment of Black humanity are indeed eternally damnable. There is nothing which can be done to resolve this resentment because the lies have and continue to be told and the systems which manufacture them remain vibrant.
The second set of resentments attends to white people. It is the reality that a majority of white people find themselves historically and contextually located in a reality manufactured by the previously mentioned systems which implicate them in something which they know to be evil with no way of extrication. Precisely because the undeniable truth of modernity is that racial injustice rules the world implication in it is inescapable. Human beings by nature, at least as it has been constructed in the West during modernity, yearn to be moral agents who can proceed through life with moral effect. Put another way, we all, save the pathological, want to be good people. Systems of racial oppression seemingly implicate in a way that disallows that possibility, at least in an absolute way. This breeds a sort of resentment. The sort evidenced by those who proudly claim the title "deplorable." Unfortunately, the calls of Black people against these systems brings implication to the fore and resentment along with it. A resentment which finds resolution only through the retelling of the lies about Black people because were the lies true they would absolve of responsibility. There is little which can be done to address these resentments because the systems which manufacture them remain vibrant.
So, is this the final word? I think not.
While the limits of human imagination may not be able to guide us through these conundrums of resentment, it may yet be possible to do something else. Instead of seeking racial reconciliation perhaps we ought be putting our energies to imagining a common future for ourselves and our children. The catch? We do not yet have this imagination and honestly we may not find it. But that is what Hope is all about, the unimaginable becoming the fire of our imagination.
I began by calling this an opportune moment, here's why. With the election of the current president the folly of seeking racial reconciliation in the midst of the current reality of a culture shaped by a white supremacist christianity is resoundingly clear. So, since we have limited time on our sojourn here let's not waste anymore of our breath on tired warm and fuzzies. Let us dedicate ourselves to the future into which God is calling us. For ourselves and our children.
Rev. Dr. Stephen G. Ray, Jr., serves as the Neal F. and Ila A. Fisher professor of systematic theology at Garrett-Evangelical Theological Seminary. He is also the author of Do No Harm: Social Sin and Christian Responsibility. 
Donate to the Work of R3
Like the work we do at Rhetoric Race and Religion? Please consider helping us continue to do this work. All donations are tax-deductible through Gifts of Life Ministries/G'Life Outreach, a 501(c)(3) tax exempt organization, and our fiscal sponsor. Any donation helps. Just click here to support our work.