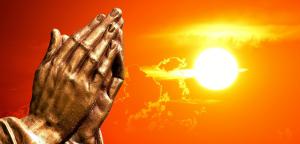 by Alphonso F. Saville
Did you see where NBA commissioner Adam Silver said the expansion of the league was "inevitable" and mentioned Mexico City as a possibility? With the Toronto Raptors already playing in Canada, the league would then have a foothold on the entire continent of North America.
Did you also see the NBA Africa vs NBA International game in Johannesburg? It featured NBA players from Africa vs. an international team of NBA players from the rest of the world. The international team won…which means the rest of the world conspired to beat Africa…again.
What if sports was the real American religion? What if the NBA and NFL have replaced American Christianity as the culture spreading, revenue generating institutional arm of manifest destiny? Nah, couldn't be. Because if that were true, there'd be overt connections between sports and national identity….like the singing of the anthem and saluting the flag before games. And any who dared to disrupt these sacred moments might find himself barred from participation. A violator of this type would be severely penalized because he ultimately jeopardizes the "inevitable" realization of continuous expansion.
Such a demonstration might threaten the very foundations of American religion. Threaten a people's religion, and inevitably, you threaten a people's cultural and economic centers. Besides, I don't imagine someone who disrupted a church service by standing up (or kneeling peacefully) in protest (just because a few unarmed black people got killed) would be allowed to remain for the remainder of the service in most churches, let alone hope to find employment there. Hell, this is America. Unarmed black people have been dying here since 1619. We can't let that pitiable blemish on the record of American freedom get in the way of manifest destiny, can we?
I don't know. Maybe I should just watch the highlights.
Alphonso F. Saville, IV is a scholar, educator, and artist. His research explores American religious history, African American religious literature, and religious freedom in contemporary American society. His poetic works are showcased via Twitter and Instagram. You can follow Dr. Saville @drphonsarelli.
Donate to the Work of R3
Like the work, we do at Rhetoric Race and Religion? Please consider helping us continue to do this work. All donations are tax-deductible through Gifts of Life Ministries/G'Life Outreach, a 501(c)(3) tax-exempt organization, and our fiscal sponsor. Any donation helps. Just click here to support our work.