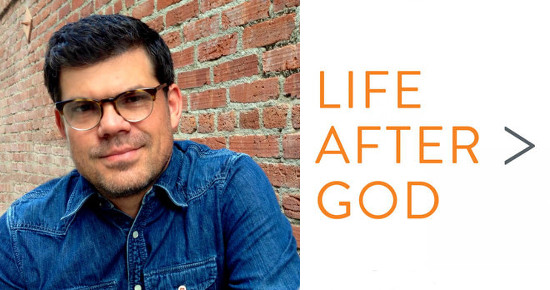 I had the sincere pleasure of being invited by my friend and colleague Ryan Bell to be on his Life After God podcast. This was my first podcast appearance ever, which I only told Ryan after we were done recording, and I enjoyed it immensely. (I hope it's half as fun to listen to as it was to record!)
We covered quite a few topics in the hour or so that we talked (and we could've talked longer if we hadn't been recording so late, I'd bet), including:
How exactly I ended up leaving religion in the first place (with plenty of references back to the escape velocity metaphor)
My deconversion epiphany in church
How and when I broke the news of my deconversion to my wife (caution: don't try this at home)
Figuring out how to relate to my religious loved ones after deconverting
What theological doctrine was the final one to fall before I left religion (bet you can't guess!)
And yes, my "opting out" post and what lessons we can learn from some of the recent turmoil in the secular movement
I appreciated Ryan's thoughtful questions and his kind words before and after our conversation, so I hope you'll give it a listen (and check out other episodes — there are other, more interesting people that Ryan is talking to as well).
You can listen to the episode here. If there are any parts you especially enjoyed, please leave them in comments below!
---