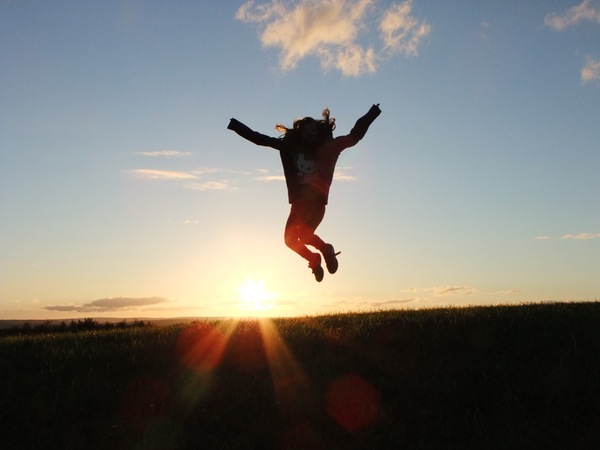 Finally.
I can now say, after almost two years of lobbying and over five months of legal wrangling, there is finally resolution in the lawsuit that the Center for Inquiry and I filed in federal court challenging the fact that Illinois marriage law does not permit secular celebrants to solemnize marriages, despite allowing religious celebrants to do so (including celebrants authorized by organizations like the Universal Life Church).
For those who haven't been following along, the issue is that secular celebrants do not have the legal authority to sign off on marriage licenses, which is a necessary step for a marriage to be legally registered with the state and thus be considered valid under Illinois statutory law. (A more detailed primer on the relevant issues can be found here.)
The defendant here was actually Stephen Bean, the county clerk of Macon County, where I reside. (This is due to the fact that county clerks are the parties responsible for carrying out the elements of statutory law regarding marriage.) In a settlement agreement, Bean conceded that section 209 of the Illinois Marriage and Dissolution of Marriage Act (750 ILCS 5/209) is unconstitutional and accepted a permanent injunction, which provides assurance that secular celebrants such as myself will be permitted this right in Macon County.
This morning, U.S. District Court Judge Colin S. Bruce approved this settlement. The order takes effect immediately, which means that it is now lawful for any secular celebrant to solemnize marriages in the state of Illinois. (Despite the injunction only being directly applicable to the Macon County Clerk, the order declaring the statute unconstitutional is binding on all county clerks, who will be notified of this fact by CFI.)
Both Nick Little and I are quoted in CFI's press release noting the ruling:
In a milestone victory for nonreligious Americans, a U.S. District Judge ruled today that certified Secular Celebrants are now authorized to solemnize marriages in the state of Illinois. In the suit brought by the Center for Inquiry, excluding Secular Celebrants from the list of those authorized to solemnize marriages was declared unconstitutional. […]

"I am truly relieved by this ruling, and I am ready to get to work," said Broaddus. "I think of all the couples who feel marginalized for being nonreligious, who either had to compromise their core beliefs by taking part in a religious wedding ceremony, or else settled for a government wedding. But now they have the opportunity to have one of the most deeply meaningful events of their lives commemorated in a way that reflects who they are." […]

"We made sincere efforts with the Illinois legislature to have the authority to solemnize marriages extended to Secular Celebrants, and it's frustrating that this simple matter had to be settled through the courts," said Nicholas Little, Vice President and General Counsel of CFI. "It would be so much easier — and far less expensive to taxpayers — if lawmakers across the country would agree to work with us so that secular couples everywhere can be married in accordance with their values."
I have a lot of people to thank here:
All the folks at CFI who were supportive of both our lobbying efforts and the lawsuit, including (but not limited to) CEO and President Robyn Blumner, former CFI head Ron Lindsay, and so, so many others;
CFI-Indiana Executive Director Reba Boyd Wooden, who both made the Secular Celebrant Program possible and led the way in taking this issue to federal court and winning at the Seventh Circuit — we really stood on your shoulders here, Reba;
Nick Little, who was talking me by E-mail about this possibility practically the day I returned home from my own celebrant training and who guided me through lobbying efforts and the legal process from the very beginning (and who had his fair share of frustrations as well at a number of points);
Mike Showalter and his associates at the law firm Schiff Hardin, who took on our case and were utterly tenacious in both assisting us in our lobbying and then working with us through the lawsuit and eventual settlement;
My wife Courtney, who not only tolerated my desire to tackle this issue but supported me unequivocally through the whole process; and
Innumerable friends, readers, and random people who have lent their support to the cause.
Most of the work here was not mine (see above), and I will not take credit for it. But I am incredibly proud to have been part of this fight, and I look forward to taking advantage of it to help Illinoisans who want to mark their life events without the entanglements of religion.
And now I'm kind of glad this battle is finally over for me so I can move on to the work of a celebrant itself.
Of course, the larger fight isn't over. The majority of states still do not permit secular celebrants to solemnize marriages. But now there are two legal precedents establishing this right for secular celebrants, and I have every expectation that more efforts to do the same in other states will be coming (much of it the renewed work from local CFI branches). CFI isn't likely to rest on their laurels here, just as they didn't after winning their 2014 case in Indiana.
There's always more fighting to be done, but for now, I'm going to enjoy this moment.
Thanks for being a part of this journey with me this year.
Want to keep helping me do work like this? Consider supporting me on Patreon!
---
Image via Pixabay