Rock Beyond Belief will be expecting several thousand attendees, and we are certainly hoping to attract as many secular vendors as possible. While we are still waiting for official endorsement and sponsorship from Fort Bragg's Special Events division, we have already started to lock in some amazing vendors. If you would like to set up a tent or booth with us, use the contact form and give us a brief description of who you are and what you sell.


Handmade Ceramic Jewelry for and by Freethinkers
Surly-Ramics is art you can wear. We create beautiful and unique, handmade ceramic jewelry for men and women. Inspired by science and nature. The jewelry is crafted by 'Surly'Amy Davis Roth with the help of her husband, 'Surly' Johnny Skaare. You probably know Amy as a blogger over at the fabulous Skepchick. Don't you want to show up at Rock Beyond Belief wearing appropriate gear? Check out the home page and visit the store, and get decked out early.
Take a look:

The Jewelry is for both men and women: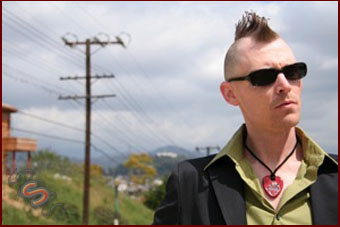 Hand-painted Pet Portraits
Tianna is a local resident, non-theist and talented artist. She does pet portraits from photos, but does not rely on photoshop or any other digital manipulation to create her art. It's all 100% by hand. She paints in acrylics on high quality gallery-wrap canvas.
Here is a breakdown of the process. Photo is on the right, painting on the left, with a split closeup in the center. (Click to enlarge)
All animals are non-believers, just like you! You should check out her website and order a portrait of your family pet today.
Tianna has also offered to be an official 'face painter' for all of the secular kids that want to get their mugs decorated. She will be charging a couple of dollars each, but 100% of these proceeds will be donated to a needy charity on behalf of Rock Beyond Belief.

Are you a secular vendor near North Carolina, or willing to travel? You'd be crazy not to get with us! We are currently accepting applications from all types of vendors: artists, authors, clothing, food/beverage, you name it.