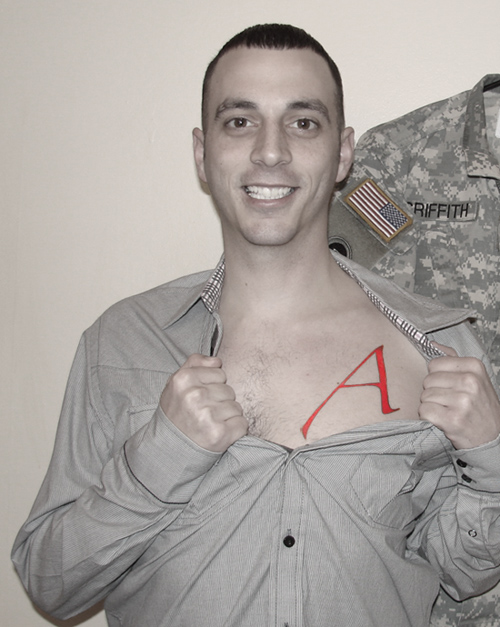 Raleigh, North Carolina's 680 AM, (WPTF) Talk Radio and news station invited me on the air yesterday for what was supposed to be a six minute segment. Due to popular demand, it turned into an entire hour.
The switchboards were going crazy and I was fielding phone calls from, let's be honest here, not a very sympathetic crowd. The back and forth was respectful, but I was surprised at many of the things I was hearing. This was my first time going out into not-so-friendly territory, though the hosts Rick and Donna Martinez were cordial. Donna seemed to play devil's advocate a bit more, but by the end of it I think I had Rick convinced that the Army did indeed open a Pandora's Box with Rock the Fort.
After trimming the commercials and weather/traffic updates, there are 30 minutes of pretty heated debate that played out over the airwaves yesterday. This is my first attempt at a YouTube video, but I was told that it was compelling enough to warrant sharing with you all.
httpv://www.youtube.com/watch?v=vZK4IKDcY2E
Part 2: 'Talk Radio' crowd asks me questions. Heated, but mutually respectful.
httpv://www.youtube.com/watch?v=_8QKNNgDzl0
Part 3: More questions, plus I think I won co-host Rick Martinez over to much of what I was saying about the controversy.
httpv://www.youtube.com/watch?v=iwU0nRhp2Xw
By now you should all be familiar with the story so far:
September 25th, 2010: Rock the Fort – An Evangelical Christian membership drive gets a massive amount of support and a ringing endorsement from the Fort Bragg hosts and co-sponsors. This event was heavily contested and was only not canceled because "Fort Bragg would be willing and able to provide similar levels of support to comparable events…"
September 26th, 2010: Rock Beyond Belief starts planning to take them up on this offer of a similar level of support. Though we are decidedly not doing a membership drive, and we are also not putting on an 'anti-christian' or 'anti-religion' or 'anti-anything' festival. We are simply raising tolerance and awareness for the non-theist segment of the military community.
Many months go by, and nearly every necessary signature is on the RBB submission packet. Even the rigorous month-long legal review found that they were bound by regulations to give us the exact same treatment, and that they would support Rock Beyond Belief.
March 1st, 2011: The final signature we needed was the Garrison Commander. He placed
last minute crippling restrictions
on our event that forced us to cancel, against the legal recommendations from his own legal staff.
March 2nd, 2011: I am permitted to speak to the Garrison Commander and present him my rebuttal. I get 15 minutes, and nearly the whole time was spent arguing about how many people would show up to a Richard Dawkins speech. His staff contends that only a few hundred would possibly be interested (a claim they embarrassingly repeated to giggling reporters later), which makes the tiny venue that was forced on us justifiable. I didn't even get a chance to talk about the many other grievances that I had with his decision letter.
March 4th, 2011: It is clear that our rebuttal fell on deaf ears. I delivered a response to his decision letter, and the story went out on the AP and the local papers here. Over the next few days we receive a massive amount of support from atheists, humanists, agnostics, even countless Christians reached across the aisle in sympathy.
March 8th, 2011: The public response has been overwhelmingly negative towards the Garrison Commander's decision. He calls a press conference at 3PM with two reporters. I must admit a bit of jealousy because those journalists got 30-45 minutes of his time (I asked them about this when they contacted me for comment).
Which brings us up to date. Now the phone calls and emails continue to roll in from supporters, fellow service-members, and many journalists. I apologize for the tardiness that I might have in replying, but I'm sure you understand. (Please put 'time sensitive' or 'journalist on a deadline' etc in the subject line of your email if it can't wait.)
So now I'm taking our case to the air waves (literally). The opportunity to interact with the 'talk radio' crowd was certainly unique, and I'd do it again for sure. I think I started out a little tense, but I think it quickly started going my way. What do you guys think? How did I do?