I've been approached by a number of reporters asking a peculiar question. About half the time they only ask about our headliner, Richard Dawkins.
"Fort Bragg says that the people in your lineup didn't issue a Statement of Intent to them, a letter saying that they were actually coming. Why not?"
Well, they never asked for one. In fact I had never even heard of one until a reporter asked me that question. And I had been assured that our submitted packet had all the pertinent information by early January. I remained in close / constant contact with my contacts at Fort Bragg, and still never received any request of this sort.
Likewise, a close inspection of the FOIA documents regarding the evangelical Christian membership drive known as Rock the Fort – the event that we were promised equal treatment for – shows that such a request was never made to them.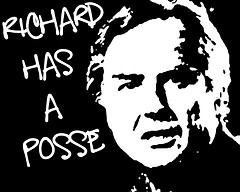 Anyways, I'm sick of answering the same question at length. So to dispel this once and for all, every single Rock Beyond Belief performer has now issued a Statement of Intent.
Have a look at a few.
Richard Dawkins
I wish to put clearly on record my strong intention to attend, and speak at, the Rock Beyond Belief festival at Fort Bragg, now sadly cancelled because of (blatantly discriminatory) lack of support from the officer commanding Fort Bragg. 'Statement of intent' is putting it mildly. I was hugely looking forward to it, and it was, indeed, my main reason for travelling all the way from England, at my own expense. I also announced my intention to accept no honorarium, so keen was I to support the festival. The suggestion that the festival could not have filled a large hall is absurd. Even when talking on my own, I regularly draw enthusiastic crowds by the thousands, especially in the so-called 'bible belt' where beleaguered non-believers flock to hear somebody articulate what they have long thought privately but never felt able to speak.
Professor Richard Dawkins FRS, DSc.,
University of Oxford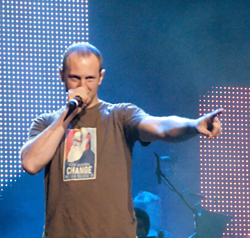 Baba Brinkman
Fort Bragg
Subject: Statement Of Intent
It has recently come to my attention that questions are being raised as to the seriousness of my compact with SGT Justin Griffith to perform at a concert event he was organizing at Fort Bragg for April 2nd called "Rock Beyond Belief". Please allow me to clear up any confusion by saying that I did confirm this gig with SGT Griffith, in writing, and although my usual fee to perform is around $2,000 I had also agreed in writing to waive my honorarium for the event, because the cause (equal treatment of those with divergent religious beliefs, including atheists) is one I believe in strongly. My written confirmation was sent to SGT Griffith via email on February 6th, and on February 13th I wrote a blog announcing the event to my fans online, which you can read here: http://babasword.blogspot.com/2011/02/shows-tours-vids.html. I also followed up with a newsletter that went out to my personal email list of more than 7,000 individuals, and I received many encouraging responses and expressions of interest from fans around the world. If you have any doubt about this I would be happy to show you the messages and/or send out a follow-up newsletter asking everyone on my mailing list to individually write to you via email in support of SGT Griffith and in protest of Fort Bragg's discrimination against his event on religious grounds, in clear violation of the US constitution. I was very disappointed to hear that the event was cancelled, but under the circumstances I think SGT Griffith made the right choice. [*RBB's note: we didn't really have much choice, we couldn't afford the hotel and meals after the last minute restrictions were imposed.*]
I should also add, in case anyone is foolish enough to quibble over the "official" status of email confirmation as a form of written compact or "Statement of Intent", that I currently perform more than 100 gigs per year and the majority of those events are confirmed via email with no formal contract, and never once have I canceled a gig for anything other than grave illness. Once an event has been confirmed via email and announced online and one's name has been added to the poster, it would be career suicide to treat such commitments frivolously. The music industry, like many other professions, is mostly governed by a code of honour enforced by peers with a strong interest in each others' reputation for integrity, something that is worth more than a signed contract in many spheres. I am proud to say SGT Griffith took me at my (written) word that I would be there, just like he seems to have (mistakenly) taken the word of Fort Bragg's administrators that he would receive "equal support" for his event.
At any rate, I sincerely hope SGT Griffith is able to resurrect Rock Beyond Belief at a future date, and please be assured that I will do everything in my power to attend and perform. As we say in the hip-hop world: "word is bond".
Signed,
Baba Brinkman
The Rap Guide to Evolution
http://www.bababrinkman.com
Twitter.com/bababrinkman
Dale McGowan
Fort Bragg
Subject: Statement Of Intent
I understand there is some question at Fort Bragg about whether I intended to appear as a speaker at the Rock Beyond Belief event formerly scheduled for April 2. I had indeed planned on coming to speak about my charitable foundation and had waived any honorarium.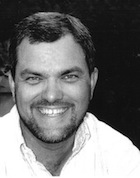 Since your recent press conference, members of the press are apparently asking to see "Statements of Intent" from speakers who were invited to RBB.
SGT Griffith tells me he was unaware of any requests or requirements for such a document before, and we've been in constant touch since last fall.
I must say I'm a bit puzzled about the need for Statements of Intent. The FOIA documents about the evangelical Rock the Fort event make it clear that no such request was made of speakers for that concert. I'll help dispel the misconception that I was not planning to come to the event by publicizing this on my blog and elsewhere.
Please consider this email my "Statement of Intent." I still remain open for a possible autumn rescheduling of Rock Beyond Belief.
Thank you,
Dale McGowan
Executive Director, Foundation Beyond Belief
www.FoundationBeyondBelief.org
Spoonboy (David Combs)
To whom it may concern:
Please accept this email message as my Statement of Intent. I fully intended to appear at the Rock Beyond Belief festival.  I'd gone as far as producing two promo youtube videos which you can view here:
Justin never asked me to write a Statement of Intent, as it is my understanding he was never instructed to do so.  Had I been asked I would have gladly written.  We'd been corresponding on the subject for months.
After looking over the FOIA documents about Rock the Fort, it's clear that the Evangelical Christians had no such requirement. I do intend to write about this on my band's website and spread the word in other venues.
I hope this helps to clarify my intentions with April 2nd's now defunct Rock Beyond Belief, and I still remain open for a possible autumn date.
Sincerely
David Combs
a.k.a. Spoonboy (singer songwriter)
Jeffrey Lewis & the Junkyard
To Whom It May Concern,
if there has been any doubt as to whether my band intended to appear at the Rock Beyond Belief festival, I must say that in my
ten years of touring as a musician I've never heard of anything known as a "statement of intent" – I was asked if my band would play the festival and I told the organizers that we would.  Please consider this to be our "statement of intent," and know that we did indeed intend to appear.  I hope this eliminates any confusions.
Jeffrey Lewis & The Junkyard
NYC
Justin Griffith's note: Jeffrey is underplaying how much this experience really screwed him over. The entire band was scattered across the country, and they had to make flight arrangements ahead of time and book a supporting mini tour just to make this work. He's out $400 in air fare alone, and left unbooked and without a place to stay on Saturday April 2nd, the linchpin of the mini-tour they put together just for us. Please go see the shows, and let Jeffrey Lewis and the Junk Yard (3 people total) stay at your house afterwards! They are cool like that. Very DIY.
Via (check there for updates)
Thurs March 31 – Greenville, NC – Tipsy (409 Evans St. Greenville, NC 27858) Jeffrey Lewis & The Junkyard play with PALEFACE and more! $10 advance, $12 day of. Doors: 8:00PM, Those Meddling Kids 9, Paleface 9:55, Mandolin Orange 10:50, Jeffrey Lewis & The Junkyard 11:45
Fri April 1 – Durham, NC – Duke Coffeehouse
Sat April 2 – ? (Can anyone help book a show in Virgina? Or DC? Or…? Please email JeffLewisBand@gmail.com )
Sun April 3 – ? (DC? or…?)
Mon April 4 – Baltimore, MD – Bell Foundry (1539 N. Calvert St.) with The Creepers (USA) and Deep Sea Cavalry!
Tues April 5 – ?
Wed April 6 – Annandale-on-Hudson, NY – Bard College
Thurs April 7 – Poughkeepsie, NY – Vassar College
Fri April 8 – Brooklyn, NYC – Silent Barn (915 Wyckoff Ave) – Jeffrey Lewis & The Junkyard, The Beets, El-G (from France), and more tba!
Sat April 9 & Sun April 10 – Jeffrey Lewis has a table for Fuff Comics at the MoCCA indie comix fest in NYC!
We had funding for the travel for all of our guests, in the form of a $10,000 pledge from the Stiefel Freethought Foundation. However, this pledge was conditional on the event actually happening. Luckily, they were extremely understanding and still donated $1000 to clean up the messy fallout from having to cancel the event [due to the last minute crippling restrictions]. This certainly doesn't even come close to really compensating Jeffrey, or the others that lent us their talent and schedule. Much of the true costs will never be recuperated.
So please, if you can – check out the names on the lineup. Buy their newest books. Download their new album off i-tunes. Or go see them live.
If you have 30 seconds, you can help Rock Beyond Belief out by signing this petition. It got a late start, well after we kicked off our 'How you can help effort' – so please sign it. It actually has been generating responses from politicians. Some have been quite positive, and others comically negative. Either way, we could use the help!