Three months ago, I launched the Military Atheists & Secular Humanists (MASH) with the help of a handful of really motivated Soldiers and civilians from the Fort Bragg secular community.
This weekend was huge for us. We received an overwhelming level of publicity, and interest is snow-balling. Several major news organizations have been in contact with me over the last few weeks. The Associated Press ran an article on Friday that seems to be plastered everywhere!
Update: 7 April 2011: Picture removed upon request
Associated Press excerpt

"The cliche notwithstanding, there are atheists in foxholes.

In fact, atheists, agnostics, humanists and other assorted skeptics from the Army's Fort Bragg have formed an organization in a pioneering effort to win recognition and ensure fair treatment for nonbelievers in the overwhelmingly Christian U.S. military.

"We exist, we're here, we're normal," said Sgt. Justin Griffith, chief organizer of Military Atheists and Secular Humanists, or MASH. "We're also in foxholes. That's a big one, right there."

For now, the group meets regularly in homes and bars outside of Fort Bragg, one of the biggest military bases in the country. But it is going through the long bureaucratic process to win official recognition from the Army as a distinct "faith" group…" -Tom Breen, AP | Photo by Jim Bounds, AP

Please read the rest of the article! MSNBC and Fox News picked it up.
We appreciate the mostly supportive comments on the hundreds of places that the article was picked up. I know you aren't supposed to feed the trolls, but I saw this comment on the Fox News version:
"Of course there are atheists in foxholes, well at least they are atheists right up until that last second or so." – evesdrop
Let's set aside the obviously offensive myth about atheists in foxholes for one second. That comment doesn't make any sense. Evesdrop's example suggests that atheists do exist in foxholes. However, they get shot and killed right after they convert to religion (presumably Christianity). What a reward for piety!
I made myself stop looking at the comments. Oh well, I knew what type of audience to expect at that website. I was actually pleasantly surprised with the amount of supporters we had there anyway. Damn trolls. They are so hungry.
MASH Growing Pains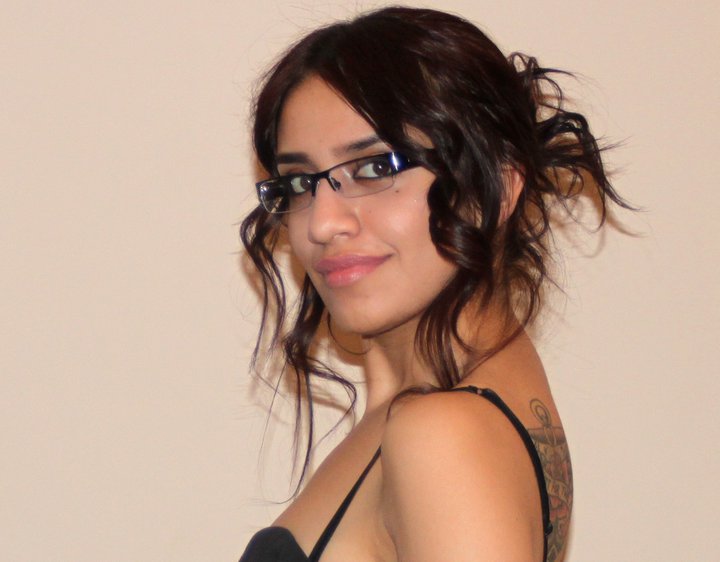 40 People joined in the first two weeks, and several people contacted us asking how they could start their own chapters. Our local Fort Bragg, NC chapter is now nearing 70 members, bigger than many congregations in the chapels at Bragg. Satellite groups like the one Grace Quiroz started at Fort Campbell, KY are growing stronger. There are dozens of MASH chapters starting to form around the globe. Existing national organizations like the Military Association of Atheists and Freethinkers have helped a great deal. We expect to take on even more partners as we emerge from the awkward birthing process, and several amazing possibilities are on the horizon!
We have already made a lot of progress towards legitimacy at Fort Bragg. Our packet has been submitted for approval, and we are well on our way to achieving this lofty goal:
1) To serve the vastly under-represented non-theist population of Soldiers on posts across the world. To this end, we hope to ultimately establish an official tie-in with the every base's Chaplaincy. We'd like each chapter to have some meetups on post, possibly even in the Chapels. Additionally we want to be officially recognized and listed on the Chaplain's schedule of services that currently caters to Christians, Muslims, Buddhists, and even Pagans.
It's out of our hands now, and we are awaiting approval. I must say that the Chaplaincy at Fort Bragg has been very supportive with the process so far. This is obviously in stark contrast to the Rock Beyond Belief festival (a separate entity altogether anyway.) But we'll take the helping hand whenever we can get it. It is my understanding that MASH's packet is now 'above' Fort Bragg in the approval process, one step closer to paving the way for satellite MASH chapters to 'rinse and repeat'. When the first group is formally approved, the rest of the groups will basically just need to fill out a few forms to achieve full legitimacy.

MASH meetings are incredible
Our local meetups have been extremely moving. Recently, we've had a number of guest speakers. A particularly memorable speaker was our own Adam Jennings, a Special Forces medic and foxhole atheist. His story was tragic, involving his attempt to save his friend's life after receiving fire from enemy forces in Afghanistan. All of the medical opinions backed up the assessment that there really was nothing he could have done to save his friend – unless they were already on the doorsteps of the operating room.
All of the medical opinions except one. One person had the gall to suggest that it was all Adam's fault, and that this person could have saved his life instead. This person flatly stated that "there are no atheists in foxholes" and that this colored his opinion on Adam's abilities.
This story was picked up in The Humanist for a cover story in 2009. Excerpt:
Rocket-propelled grenades lit up the black sky and the shattering shots of AK-47s tore through the night air as Jennings raced towards the damaged vehicle with his medical bag in hand. Finding Pat unconscious with a wounded right shoulder, Jennings immediately inserted a plastic tube down his friend's throat while another medic patched the wound. They were guided only by the lamps mounted on their helmets. After the assault passed and Jennings had done all he could, Pat was transported away for more intensive care. "We sent him off to the hospital, and that was the last I saw of him," Jennings recalls. Pat died not long after.

Shortly after the soldier's death the physician's assistant in Jennings' battalion found it necessary to remind everyone of both their mortality and morality with the old saw: "There are no atheists in foxholes." Jennings stared coldly at the man, a set of dog tags hanging around his neck with "ATHEIST" stamped on them. "I never once thought of trying to invoke the power of a god or the need to pray" he remembers. "I didn't need him telling me that I needed faith when my life is constantly at risk. It was that moment when I decided to start telling the world I was an atheist."
A few hours after the meeting wrapped up, a few of us gathered around the large monitor to watch something that Adam Jennings left out. He had footage of his friend taken on the day he died. We watched in silent respect, and then Adam loaded the next segment. We heard the gunfire and the panic of the actual assault as it happened. You could hear the intense situation unfold.
It was incredibly moving, and we all sat there absorbing the experience. It was breathtaking, and I am extremely proud of Adam Jennings for sharing his story with us. I would highly recommend his presentation to any secular group.
Last weekend, we had a discussion group led by one of our strongest members, Rachel Medley. Though she does not speak on behalf of the Army, She is an active duty Soldier and fellow Foxhole Atheist.
Rachel asked and answered the question that is on the mind of many religious people who are puzzled by our intentions to organize MASH. Why would atheists and humanists want to meet together?
"Identity is important. From the time we are born, we struggle to identify ourselves…what makes us unique, what defines us, and what makes us like others. Humans find identity in many things: they identify with their race, their creed, their birthplace, their ancestry, and very often, their religion. In the military, it goes a step further. We are identified by our rank, our accomplishments, our career field, and especially our unit. In a place where uniformity is a major theme, individuality and identity is important. Just like in the civilian world, Soldiers tend to identify themselves often by their religious preference and background, and suddenly if you do not identify with one of the socially accepted "religious groups," your identity feels suddenly less valid."

– Rachel Medley, a Soldier and strong member of Military Atheists & Secular Humanists (MASH).
Her background as a devout Mormon had a great deal of impact on her opinion of the importance of MASH. Cultural identity and the built in religious support group are incredibly important to most Mormons (mirrored in varying degrees in other religious segments as well). When she shed her Mormonism, she said there was a huge need to fill the community and support aspects that she is now severed from. A fellow ex-Mormon in attendance clearly agreed and helped contribute to many of the salient points Rachel was making.
Interestingly, the need for community was equally important to those who had been raised in a mostly secular environment. They felt unprepared for, and often attacked by their religious peers. I know first hand – I used to proselytize to my friends in school. I carried around a bible instead of a science book (literally), and I was extremely concerned that my friends were going to hell to be tortured forever. Only now do I realize the situation that I created for my less religious peers back then. The situation in the military is arguably more intense.
The need for an officially recognized and fully supported network of communities for Military Atheists & Secular Humanists is now beginning to be fulfilled. I am proud of Rachel Medley and Adam Jennings, and the rest of the brave secular community representing MASH.
The number one thing you can do to support MASH is to stay interested, stay proud, stay supportive. We are fighting an uphill battle, and the public support is our greatest ally.