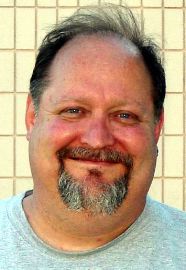 Nate Phelps has graciously agreed to take questions from all of you during the 24 hour rapture party on Saturday May 21st.
You heard about it right? Rapture parties are great and all… but it's also Armed Forces Day. So Deborah from God Discussions has thrown together a star-studded 24 hour internet video telethon. Foxhole atheists have a huge legal fight coming, and our friends and allies at the Military Religious Freedom Foundation are going to be leading the charge.
Think of some questions for Nate Phelps.
He has insider information on the worlds most famous group of in real life trolls ever assembled. No, not you 4chan / Anonymous – I'm talking about the 'free speech advocates' at the Westboro Baptist Church.
Nathan Phelps ran away from the outrageous and abusive family just minutes after midnight on his 18th birthday. If you haven't already, you should read his moving story. It's going to be released one of these days…
Years later, he now works at the wonderful Center For Inquiry (Canada), as a fighter for LBGT issues as well as a courageous spokesman for shedding religious beliefs and intolerance. Nate Phelps joined our lineup for the upcoming Rock Beyond Belief festival several weeks ago, and he's been a strong ally ever since.
Rapture Day is also Armed Forces Day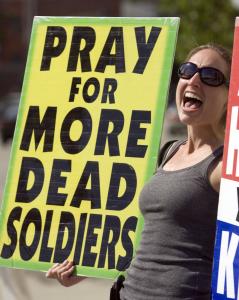 The pain inflicted by these nutty religious extremists on emotionally distraught family members of dead soldiers is difficult to estimate. These hate-mongering idiots thrive on pissing off people with their message, often baiting them into minor physical incidents and other 'crimes'. That's how they fund their incessant protests.
Please come up with some questions for Nate Phelps and submit them live in the chatroom tomorrow (time TBA) and/or in the comments section below (in case the chat feature is overloaded).
Stay Classy Westboro Baptist Church