***Seeking pictures of foxhole atheists***
I've got a special project coming up that requires a few pictures of very out foxhole atheists. Candidates need to be willing to appear on a patriotic poster, potentially to be hung in a government building. I need high end resolution (but nothing ridiculous… don't jam my poor deployment internet connection with 10MB pictures).
This is a draft (click to embiggen)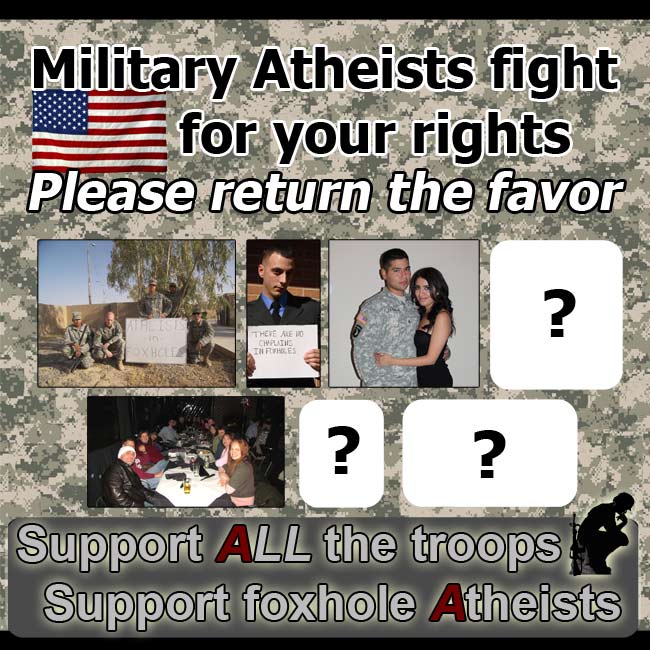 Please post your pictures in the MASH group on Facebook if you want to submit something!
Which reminds me, we are actively adding people again to that group. We were hesitant at first for complicated reasons – but now we are gaining acceptance more and more on a daily basis! So join it, and don't forget to add all of your friends as well. Looking for a few more moderator candidates, hit me up if interested.
We have the group open for a few specific reasons. We need military members, veterans, spouses, and dedicated civilians. If you don't mind clicking on a link, responding to trolls in media reports about us, and occasionally being asked to write an email on our behalf… please by all means, join the group. And add others who care.
I'm also coordinating a round of care packages in a few months so I need both volunteers and recipients!
Off-topic: the power and internet are going down more often than not out here lately. Apologies to journalists / activists / Fort Bragg officials who may have felt 'left hanging!'