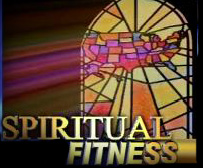 That's right, there is research being done into that offensive mandatory Spiritual Fitness testing and training. I was shocked at the test, and surprised that I was the first person to even call it out.
Please fill out this new version of the test no matter if you are Army, Navy, Air Force, Marine Corps… Active, Reserve, National Guard.
If you are a CURRENT OR VETERAN U.S. Military service member: (Update: civilians can click here)
U.S. Military Personnel and Veterans' participation wanted for national online Secular/Spiritual Well-Being Survey Study
In October 2009, the Army began measuring the "spiritual fitness" of troops with the Comprehensive Soldier Fitness (CSF) program's Global Assessment Tool.  This Tool is an online survey that asks a series of multiple-choice questions about a person's well-being.
The Center for Atheist Research (atheistresearch.org) is conducting an online research study on the validity of this "spiritual fitness" Tool, and on the secular/spiritual well-being of U.S. Military Personnel and Veterans.
If you are a member or veteran of the U.S. Military, you are invited to participate in this survey study, which has been approved by the University of Tampa Institutional Review Board.
To participate in, or learn more about, this survey please visit this link.
If you would like to speak with the principal investigator, Dr. Ryan Cragun, about this survey, please contact him at rcragun@ut.edu.
Thank you again for your consideration.
Ryan T. Cragun, Ph.D
Joseph H. Hammer, M.Ed.
Karen Hwang, Ed.D.
As a reminder, the Spiritual portions of the original test
are most certainly about religion
. Please keep in mind that we all are likely to have some variation to the degree to which we answer each question. And not every question got the lowest rating from me. For instance, even on the old test, I had no problem answering '5 out of 5' for the question about having a purpose to my life.
I've previously explained exactly how I answered, and how my answers were shaped by my lack of belief in concepts like eternity, after-life, etc.
The new version has many more questions on it, and I am trying to avoid poisoning the sample by saying my exact thoughts. But I can see a lot of improvements. I also see the old questions. If you are the type who just clicks through, you are going to fail miserably, and you will be detected. You might as well just not take it.
But, please take it.
Lastly, if you are religious you may very well be taking this survey at your own peril. Some deities may not look kindly upon you actually writing that you deny your maker. I'll still be your friend though, but please don't crash this poll. Just use the regular test if you absolutely have to click on things.
***UPDATE: Civilian version available!***
Just got this reply from Joseph Hammer, M.Ed. behind the new testing.
HUGE thanks for posting the announcement about the military version of the study.  This will definitely help us reach an adequate sample size.
We do have a version specifically for civilians.  Here's the link.