The Army's justification for the Soldier Fitness Tracker keeps reading from two scripts that contradict each other.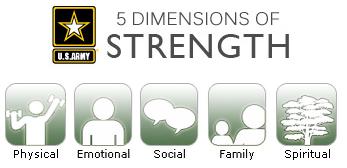 One group claims that "Spiritual Fitness" has nothing to do with religion. Rather, it's talking about "human spirit" or "team spirit". Obviously, this backtracking is due in large part to the unconstitutional nature of requiring such a test. See: Article VI, paragraph 3, U.S. Constitution. The other group can't stop talking about religion, and they even opened up an extremely goofy Virtual Spiritual Fitness Center.
Look at the pictures in that graphic. They all sorta make sense, until you get to Spiritual. A tree? What the…? Soldiers need to be like trees? That's a big problem with 'Spiritual anything', it doesn't really mean anything. Might as well just put a tree.
They define Spiritual on that site like this:
Strengthening a set of beliefs, principles or values that sustain a person beyond family, institutional, and societal sources of strength.
Like this guy? He tapped two trees and a fire card for that strength from beyond:
http://www.youtube.com/embed/8oWAb5NVALw?
A quick glance through the remedial training modules will demystify the claim that Spiritual = Team Spirit. (These are a tiny sample, the whole thing is like this).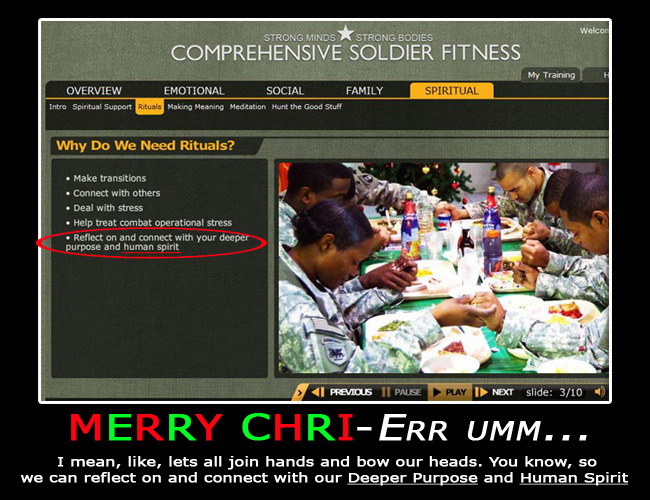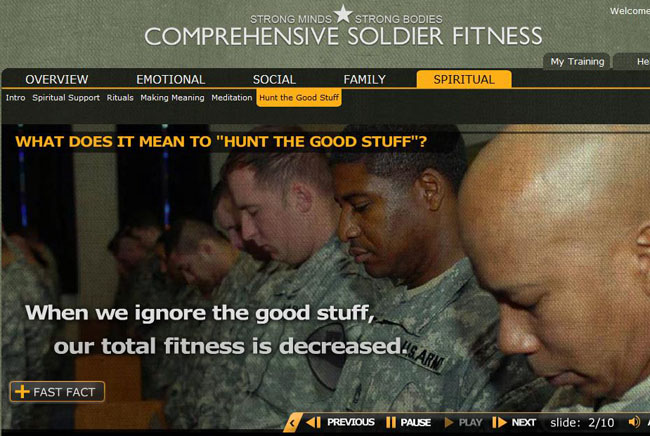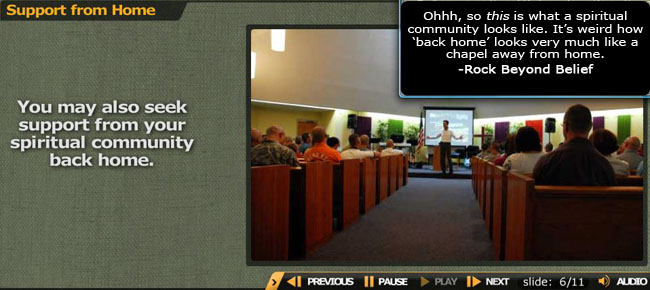 It's more than just a test, it's mandatory remedial training, suggestions of suicide hot-lines, insulting speech, and worse. Assuming you do poorly on the Spiritual portion, your results directly go towards making Human Resources decisions. Such as allocating funds and people to increase Spiritual Fitness in the Army.
It needs to go before it gets institutionalized. Oh dear, look what happened: