EllenBeth Wachs, the Florida atheist who has been harassed and arrested by a religious zealot in the Polk County Sherriff's Dept recently shared something with me.
It involves B-list Hollywood actor Daniel Travanti of Hill Street Blues 'fame'. He played Captain Frank Furillo, if you were trying to remember this 'Where are they now' thespian.
Apparently he sent a rambling hate letter to my friend EllenBeth, and invoked the 'No atheists in foxholes' canard. But he doesn't seem to pull it off, or write coherently.
His little rant might as well have looked like this: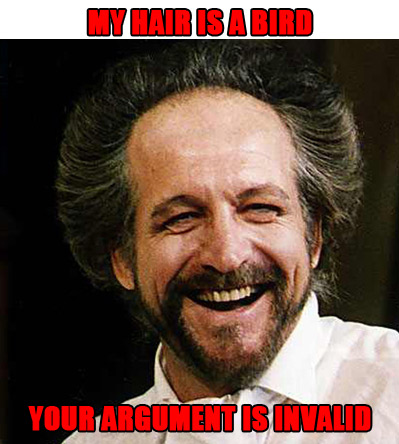 That is an actual picture of him. Anyway, brace yourself for some bat feces.
After God was kind enough to provide the role of Captain Frank Furillo, on the acclaimed television drama, "Hill Street Blues", I learned that it is best not to screw around with Him (or Her – I do not presume to know).  Hell, I don't even think Steven Bochco was a jew, so what are the chances?  You might want to mull that over next time you begrudge a church getting a ratty old basketball hoop.

Also, it is not healthy to carry around the unresolved anger and rage that you harbor against your parents for giving you a "given name" that is actually two separate names stuck together.  Perhaps they were drunk when the birth certificate was processed, or they simply thought it was funny – in the humorous way, not in the context of being odd, or weird – which it most definitely is.   Certainly we can agree that life is not fair, except in the case that you are, in fact,  jewish, and to tell you the truth, I had my doubts about Bochco; and now that I think about it, "Wachs" doesn't exactly sound Irish.

Remember, there are no atheists in foxholes, as I famously said to my good friend George Patton, as we rolled through the town of Foy in France.

Regards

DT
Did God bless him with that 2005 lawyer advertisement for asbestos / mesothelioma?
Some of EllenBeth's friends pointed out that George Patton died in 1946, and Daniel "I've got DT's" Travanti was born in 1940.
There are many ways to respond to the 'No Atheists in foxholes' BS. Pick your poison, and commence with the troll feeding emails! Let me know if you get back anything especially crazy.