Jack's daughter, Jennifer is extremely proud of her father. In one of the more touching moments I've witnessed in the facebook group for Military Atheists (and veterans and spouses and supporters…) Jennifer writes:
My late father, MSgt. Jack Edward Keeney was a medic and a hospital lab chemist in the Air Force.

He was an unwavering atheist who served honorably for 20 years.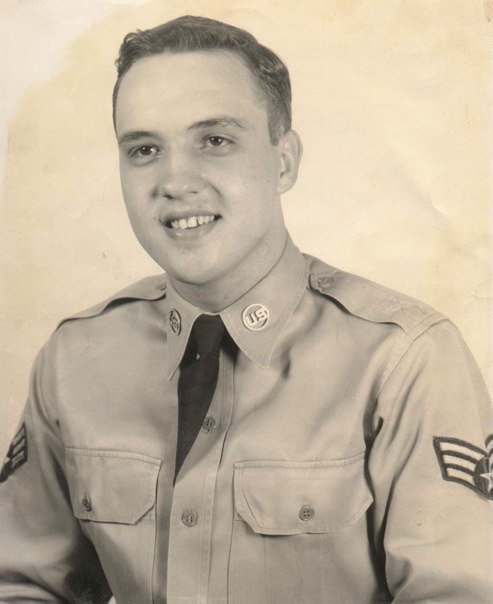 My friend Dan Rawlings said: "RIP – I hope someone writes this about me someday…"
Jennifer responded: "He would have really enjoyed this group, and loved Justin Griffith."
That's so touching. And look at these classy pictures – he really does look like a person I'd want to get to know.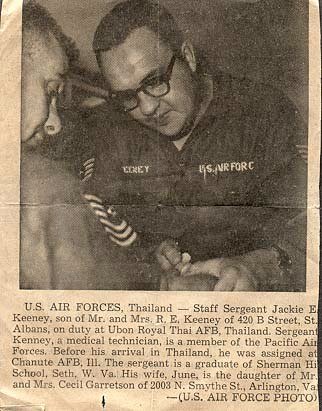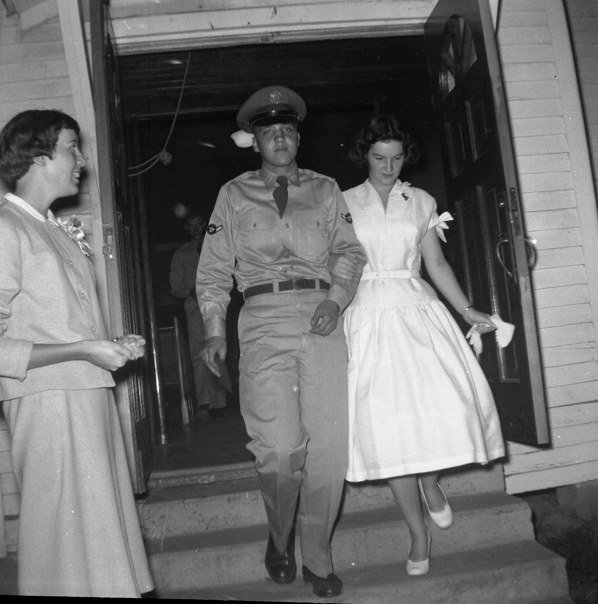 Thanks for sharing Jennifer, and happy Veterans Day!
**UPDATE**
Jennifer's sister, Bernice joined the Facebook group and added
I'm Jennifer Keeney Gantner's sister, and another proud daughter of Msgt Keeney. I thank Jennifer for posting about our Dad, and for letting me know about this group. He indeed would have finally found kinship here.

His four children (three daughters and a son), were offered every opportunity to accept any religion of our choosing. He was not outspoken about his atheism when we were all very young, as he wanted each of us to feel free to choose our own faith.

The fact that we are all atheists as adults now is not the result of parents forcing religious beliefs upon their children…it is the result of parents allowing their children to choose their own paths. For that and so many other reasons, I am proud to be Msgt. Keeney's daughter – and Jennifer's sister
What an outstanding family, Jack! I am going to strive to see that my daughter Zoe has this type of bond with me.