Right after the American Atheists / FLorida Atheists Secular Humanists regional meetup finished, this group started setting up.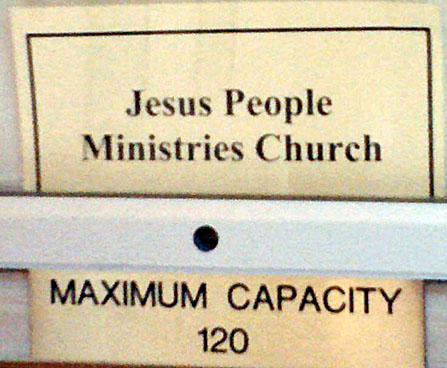 This was an awkward sign for a hotel conference room, with our without the hundreds of atheists there. That's also probably not the best phrase for congregation naming purposes. I'm just sayin'…
The conference was awesome, and all of the speakers were great. Dave Silverman, Ashley Paramore, Greydon Square, and many more made this a memorable experience. I even made my first speech to civilians, and I'll be putting it up shortly.
Before that, I thought I'd post these oddball snapshots. At times I felt a little like a fish out of water. I'm not used to fancy three course meals, or formal attire etc.
And I sure as hell don't remember when toll free calls got so expensive.