If the love of money is the root of all evil… then why do churches ask for so much of it, and why would god want his name on it?
Click to embiggen (by a lot)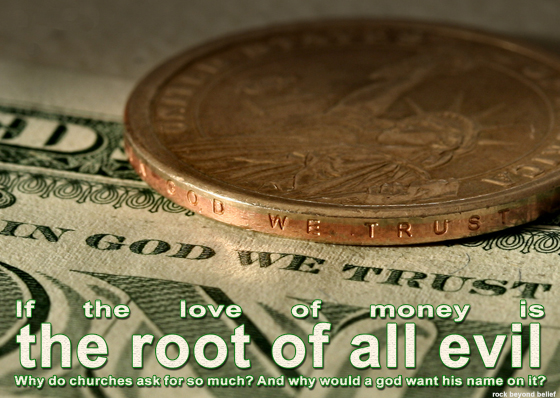 When I was a Christian, I believed that a god created everything – including money, even including evil itself. 'Scumbag god' needed to take a break from creating things for a minute.
I'm also reminded of the time when I was attacked by a long drive-by comment I refer to as "But maybe you don't embrace capitalism like I do" (FYI – that was written after our first attempt for the RBB festival was crippled at the last minute, but before we resubmitted with a virtually identical festival that later was approved.)
**edit: retouched it with much better results**