Facebook netted me another strange troll.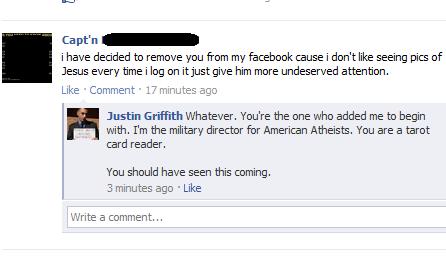 Apparently this person forgot why / when he added me (I pretty much never seek others out anymore, but feel free to add me. If you 'suggest friends' to me, you may be rounded up and shot.)
This person makes a living off of predicting the future. Check it out: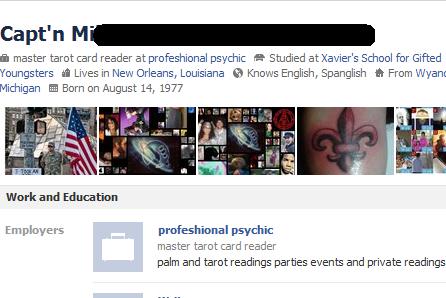 Is that college an X-men reference? Probably a funny guy, and I'm sure we'd have no problem hanging out – drinking beer and what not.   But a cyber-friendship just was not in the cards.