Reddit's atheist community has been extremely kind to the Rock Beyond Belief festival.Without their overwhelming support and pleas for me to keep them informed, I might have given up.
But a recent picture in a news story made me think back to a surreal moment on reddit.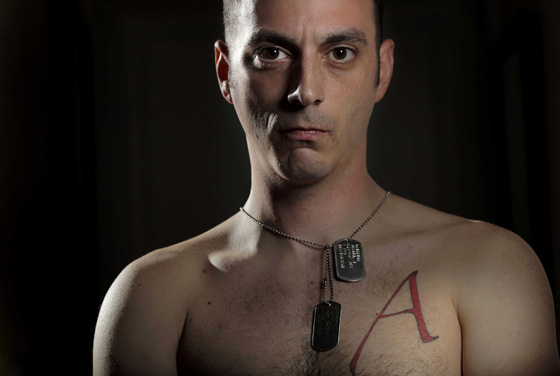 One of my favorite things that I learned from reddit was how to take criticism. Especially extremely harsh but still funny criticism. The first really jarring experience came from December 2010 – 3 months into planning the festival. I got a large Out-Campaign "A" tattoo and shared it with reddit.
Some people were nice. Some were…. something? 'Mean' is not the right word for this.
bhamfree: "Soon to be regretted"
qaz456: "obnoxious" [that was the only word in the comment, by the way.]
crumbsinthebed: "Message aside, it's an unbelievably lame tattoo."
JesusTheRetard: "What a fairy"
The one that really made me laugh the hardest was:
<deleted>: "Nice chest hair, ASSHOLE!"
I still wonder who talks like that? I would love to drink beer with this strange person. Anyway, after I showed the picture above to some people in the local atheist group, I told them the story. They laughed at reddit weirdos too. Then they made fun of me for a long time. Lots of jokes like "Justin Griffith: The Rock Beyond Thunderdome."
Later that night, it inspired the girls in
MASH Fort Bragg
to do this 'for' me.
This is for you, reddit.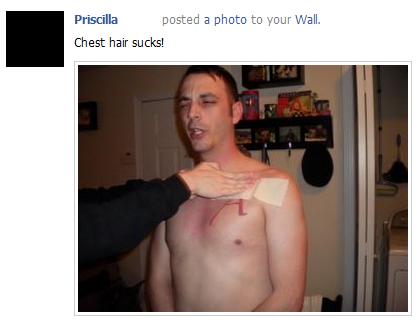 You wouldn't believe me, but I actually didn't even think it hurt. You will notice her hand is smoothing it down, but the camera snapped it with a perfect goofy face. Below, was my real face the whole time.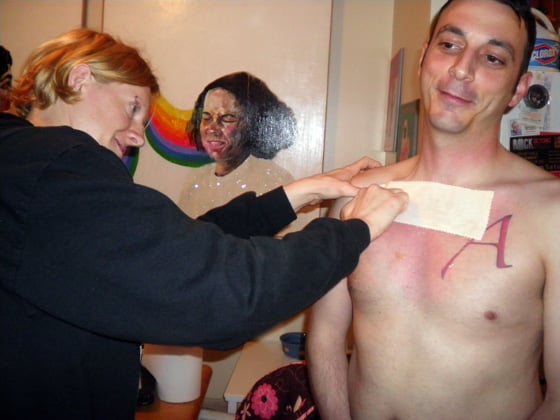 Seriously.
One of the MASH girls even lost her pants (permanently) for the cause. Jasmyn could not get the wax out, even with the wax remover. Even washing in the laundry didn't help. She had to wear a towel the rest of the night. Plus, we got these pictures and made jokes about Santorum. "That's not wax" etc… She was a champ.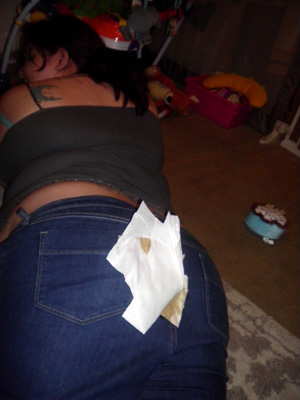 You're welcome, I think.