I'm so proud of Fort Bragg's embrace of the atheist festival. They just posted it prominently on their Facebook page, as promised.
[edit: please note there is a 2nd post that desperately needs some of your help!]
Melissa wrote:
"I have been praying for this, pray that when this man gets up to speak that only Gods words comes out of his mouth that what ever he has prepared to say doesn't fit to be said that the Christians of Fort Bragg have prayed so hard that God is so powerful on that parade field that me Richard can't speak his words and that day he meets Jesus right along with the 5000 other people they plan to have there My prayers are with you non believers that one say you will come to know Christ he is here waiting for you"
John wrote:
Well I don't really care about people's religious preferences, however…. People need to research the acts they approve before they try to label them as "family oriented" I'm not going to spoil the fun but some of those bands would have to tone it down so much to be considered "family friendly" that you may as well book another band..
These people are passionate. They are not idiots. They just don't understand. It's our job to show them that we are in fact not the baby eating church burners that Fox News led them to believe.
My response:
John, that's a misconception. You can buy all of Aiden's albums in exclusive walmart only special editions. Like all Walmart music, these are clean versions. That's what you'll hear on our stage.
If you engage them, do so respectfully. Even if they don't return that favor. Don't bring emotions to this. This is a mission. This is the front line of the culture war. It's too important to resort to ad hominem or emotional retorts. Just use your intellect. Or simply say "Thanks Fort Bragg!"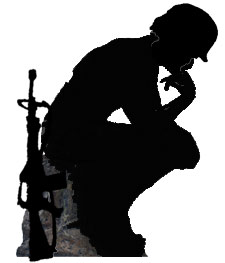 *UPDATE*
There is another post over on the Fort Bragg MWR facebook page that needs some civil dialog from our side. It got way out of hand because everyone was / is still focusing on the first post.