A local FastSigns store refused to print this sign:

Yeah. Nothing in there attacking religion at all. It's simply 'atheist'. That one word. What the hell? They eventually changed their minds, after my team member fired off an angry response to this:
From: FASTSIGNS 243

Sent: Wednesday, March 28, 2012 10:04 AM

Subject: MASH banner

Thank you for contacting us regarding your banner needs for your upcoming event. Its certainly something we could do for you.

I was not aware that we had been contacted by your organization until yesterday, and should have interceded before now.

At our staff meeting this morning we discussed this job, and several members of my staff, myself included, are not comfortable printing this banner, as we are strong in our religious beliefs and faith, and do not want to be a part of this event. Area churches and religious non profits are a large part of our clientele also.

We have supported the military and Ft. Bragg strongly over the last 16 years and will continue to do so.

We hope you understand and if you need our help to steer you in another direction for your sign needs, please let us know.

Thank you.

Jim Pittman, Owner

FASTSIGNS

2703 Raeford Road

(across from Harris Teeter)

Fayetteville, NC 28303
The reply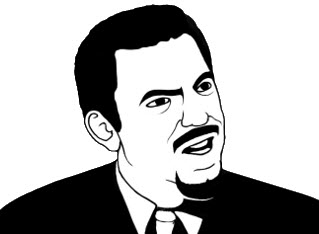 This was the instant response from my 'second in command'. And it's spot on. I'm proud of her.
Mr. Pittman,

While I can understand that members of your staff hold religious beliefs, that is not justification to deny business to an organization. It has been over a week since we first contacted you about being able to provide us with this banner. We are not asking any member of your staff to leave their faith or even to participate in the event on Saturday. Unfortunately, we will be forced to contact our legal team if you choose to pursue this further. Discrimination is not something that should be tolerated.

If you wish to talk further, we can set up a time to do so. Please feel free to contact me anytime.
Scared man abandons his 'strong religious beliefs'
What are the chances of us getting an apology?
From: FASTSIGNS 243

Sent: Wednesday, March 28, 2012 1:33 PM

Subject: RE: MASH banner

Your banner will be ready tomorrow (Thursday) by 4pm or before from the file that was provided by your organization. We will not change/enhance/or otherwise alter that file.

The credit card number provided on our form by your cardholder will be charged today in full for the invoice as stated. We will call you when ready.

Have a nice day.

Jim Pittman,

FASTSIGNS ®

2703 Raeford Road

(across from Harris Teeter)

Fayetteville, NC 28303
Yeah, no apology… just an empty broken man gritting through his forced 'have a nice day' smile. As strongly as he felt about discriminating against us, it's so strange that he capitulated and 'abandoned' his religion / god so quickly. We didn't even contact our legal team, or his bosses. We sure as hell would have, though – so perhaps his 'backsliding' is understandable.
On the plus side, the sign looks great. We just picked it up. See you at Fort Bragg on Saturday for the groundbreaking festival.