We raised over $1200 and a pickup truck full of canned food for homeless veterans at our after party. An additional $2246 was raised here at the blog, no doubt helped by the reddit community. It was unfortunate that Fort Bragg denied us the ability to do this on post (we could have raised so much more). But it is undeniable that at least some real-world change for the better came as a direct result of our festival.
The after-party was a great success. The hotel where we staged the after party sold out (which they said has only happened one other time in recent memory.) I witnessed the night shift there sending people away to other hotels. To be sure, I asked a manager of the large Hotel Bordeaux if she thought the majority of the 300 rooms were booked because of our festival. She said without hesitation that the overwhelming majority were with us.
We're impressed by the turnout and donations. At it's peak, the festival had somewhere between 1000 and 1500 who braved the heavy rains. The rain dissipated by 1PM, and many of us got sunburned in our wet clothes. No doubt the thunderstorms scared away a lot of people. The death threats were probably not helpful either.
We're closing off the ability for online donors to contribute to this particular push so we can count the last of the donations. The Military Atheists & Secular Humanists of Fort Bragg (MASH Fort Bragg) wish to say thanks for everything. I'm going to see if we can get a matching contribution going from the right places behind the scenes. No idea if it will work.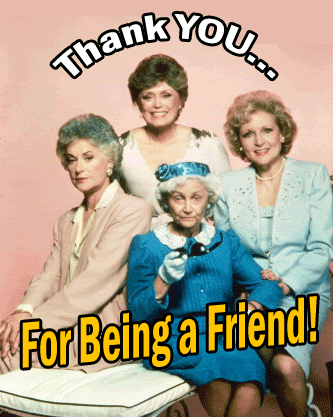 100% of this money is going to food and toiletries for veterans in need. Not a dime came out of it for 'overhead' or any crap like that, we're all volunteers so no paid staff either. More details will be announced soon, and we will bring you pictures from the drop off.
We're worried about the recent American Cancer Society debacle, as charities seem to be hesitant to accept 'the atheist helping hand'. The local Second Harvest food banks were initially telling us they wouldn't take our food, but they changed their minds (like FastSigns did). But that left a bad taste in our mouth, and there is another charity that specifically supports veterans. We'll keep you updated.
I saw that there was some healthy skepticism in the reddit comment section a few days back. In the interest of accountability for this grass-roots effort, here's the list of people who donated online! Every dollar helps, and every person gave what they were able. There is no shame in low numbers! The list of people who donated zero dollars is a lot longer.
$1200 was raised in person at the after-party, in addition to these online donors:
…
(continued below the fold)
| | |
| --- | --- |
| 10.00 | David |
| 5.00 | Christopher |
| 5.00 | Michelle |
| 10.00 | Sean |
| 50.00 | Karen |
| 20.00 | Thomas |
| 10.00 | Christopher |
| 2.50 | Peter |
| 20.00 | Gretchen |
| 5.00 | Brittany |
| 20.00 | Ken |
| 10.00 | Christine |
| 15.00 | JOHN S |
| 10.00 | guy |
| 100.00 | Rebecca |
| 5.00 | Katherine |
| 20.00 | Paul |
| 10.00 | Janice |
| 20.00 | Tammi |
| 20.00 | Tammi |
| 20.00 | David |
| 25.00 | Mark |
| 10.00 | Richard |
| 10.00 | Thomas |
| 5.00 | Cathy |
| 10.00 | Kevin |
| 20.00 | Benjamin |
| 5.00 | Janna |
| 50.00 | Katherine |
| 25.00 | John |
| 50.00 | Jim |
| 1.00 | Seth |
| 10.00 | Logan |
| 15.00 | David |
| 10.00 | Larry |
| 10.00 | Brian |
| 15.00 | Mel |
| 5.00 | Sebastian |
| 3.00 | Stacy |
| 10.00 | Yvonne |
| 50.00 | LEWIS |
| 1.00 | Margaret |
| 25.00 | Derek |
| 50.00 | Anuradha |
| 10.00 | DAVID |
| 100.00 | Brian |
| 25.00 | Charles |
| 20.00 | Matthew |
| 10.00 | thet |
| 15.00 | Paul |
| 100.00 | Mya |
| 20.00 | Justin |
| 6.00 | Laura |
| 1.20 | Heart |
| 10.00 | Thomas |
| 30.00 | Ann |
| 15.00 | Jacob |
| 500.00 | Jonathan |
| 20.00 | Barbara |
| 10.00 | Christopher |
| 12.00 | Emily |
| 20.00 | Walter |
| 10.00 | Lucifer |
| 25.00 | Jeffrey |
| 20.00 | Elizabeth |
| 20.00 | Rebecca |
| 100.00 | Renee |
| 25.00 | Felicity |
| 100.00 | Norman |
| 20.00 | Elizabeth |
| 100.00 | Catherine |
| 30.00 | Kathleen |
| 20.00 | Ryan |
| 5.00 | Jacob |
| 20.00 | Anne |
| 25.00 | Gary |
(Lucifer donated $10… tee hee hee!)
***UPDATE: This happened: