A national day of prayer is unconstitutional. But it's also pointless, as prayer accomplishes nothing and wastes time. It's quite possible that people pray instead of doing something useful.
We're better than that.  A group in New England has a great idea, and instead of prayer they will be accomplishing real world good. 80 people need to give blood from the RI and CT area.
Bill Russel of Atheist Humanist Society of Connecticut and Rhode Island writes: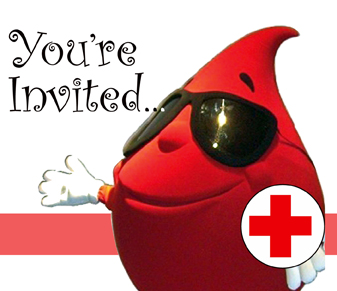 The blood drive will be held at the Groton, CT Library on May 3, 2012, the National Day of Reason. The times are from 1:30 PM to 6:30 PM. I have the first slot at 1:30 PM. There is room for 80 donations. Please do all you can to publicize this as this is our first of what I hope will be many drives for the Atheist/Non-Belief cause. Thank you for all your help. I have been working on getting this drive for over a year, so I want this to be a running success.
Where: Gorton, CT Library
When: May 3rd (National Day of Reason)
Time: 1:30 PM to 6:30 PM
Who: 80 atheists
Why: instead of just praying, atheists can accomplish real world change and break down barriers at the same time.
Please, RSVP your slot now. 
Atheist groups have been rebranding the day as 'National Day of Reason' for some time. If you're not from the area, start or contribute an effort like this now, while you still have time.