I'm going to church on Sunday. This church: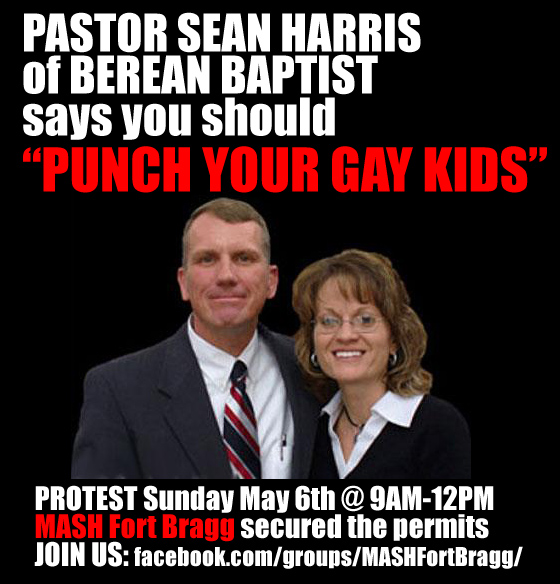 Priscilla, the new leader of the Military Atheists & Secular Humanists at Fort Bragg (MASH Fort Bragg) secured a permit for all of us to protest outside this awful man's church. Several religious groups are on board. I think the local Humanist organization, CNCAH is bringing out their members too.
This protest is one of those unified fronts that hard-liner atheists like me secretly love to participate in. This is simply social justice, and Priscilla / MASH Fort Bragg took the lead in delivering it. I 'quit' the group a few days ago, but I obviously left it in very capable hands.
Meet here:
Directions:
View My Saved Places in a larger map
Here is a photo that you can use for your Facebook Timeline 'cover photo' – support us with just a few clicks!