By now you've probably heard about Pastor Sean Harris endorsing violence against children who demonstrate homosexual behavior. He lives here right outside of Fort Bragg. He's a retired Sergeant Major – but don't let that influence you, he's batshit crazy. He's gotten in shouting matches with our atheist group members that stretched on and on for hours – in public.
He's an intolerant bigot that many Christian groups are now rushing to help us put in his place. The upcoming MASH Fort Bragg's protest is getting bigger and bigger.
I think I'll just leave this here.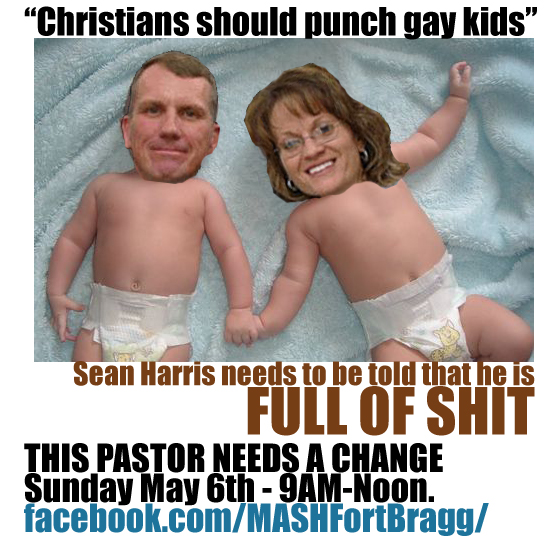 If you are local…
If you are not local…
support us – Spread the word! Perhaps, update your 'Facebook timeline' cover photo's to use this image:
(click to embiggen – must be the full size!)
FYI – Soldiers should NOT wear uniforms, or speak to any media as if they represent the US Army or the DoD.