Local media are finally picking up tomorrows massive protest against Pastor Sean Harris – who recently advocated for "punching your gay children." The excellent article at Patch flushed out another local pastor who is crazy enough to say things like this in public:
Pastor Harris should be praised for his bold stance in scripture. People get so bent out of shape over things. If America don't stop allowing such ungodliness to go unchallenged, we'll find our nation like Sodom. We forget the Bible says "spare the rod, spoil the child"

–

Mark Rowden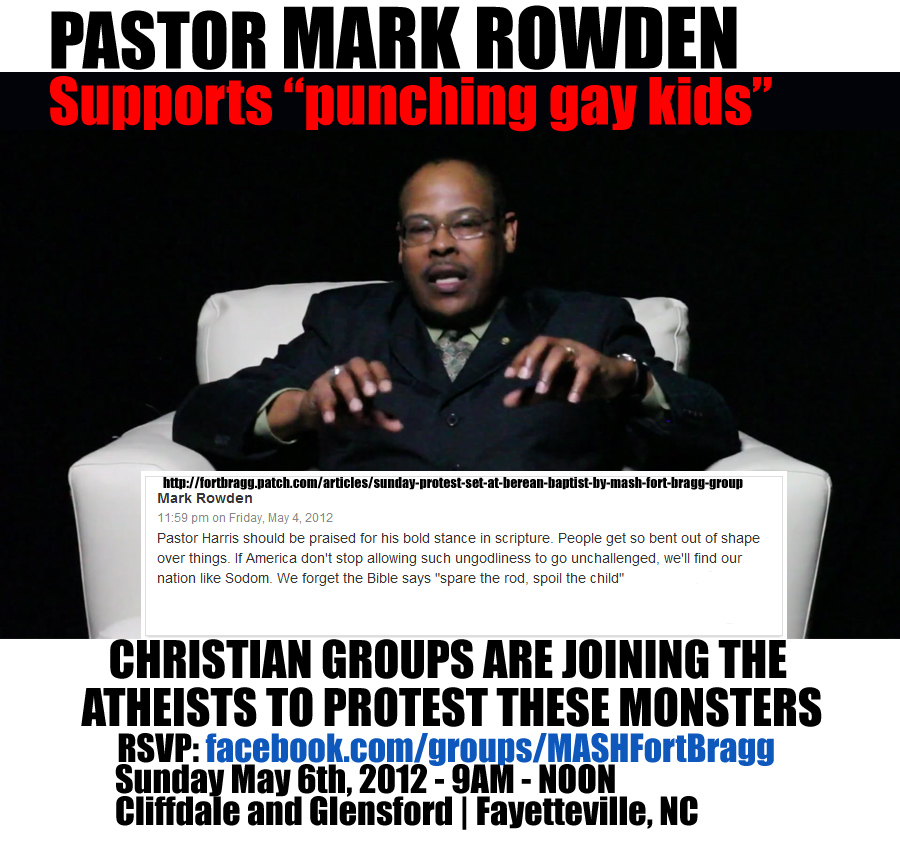 It's time these bigots get called out by more than just the atheist crowd. Luckily, that's exactly what is happening!
Not local? You can still help out! Tag people that live in North Carolina in this Facebook picture.
Not familiar with the FIRST monster? Click: