Last week, I jumped all over the local church that put up a 'Pat Tillman Cross' for Memorial Day. I was very angry, and I'd argue that I focused this anger into actionable real-world change. The cross came down within an hour. Within two days, I got the display's creator to issue a heartfelt promise to change her whole approach to honoring the dead (not using a single religious symbol to honor all the dead).
However, a small number fellow atheists let it be known that they felt that it was 'bad for the movement'.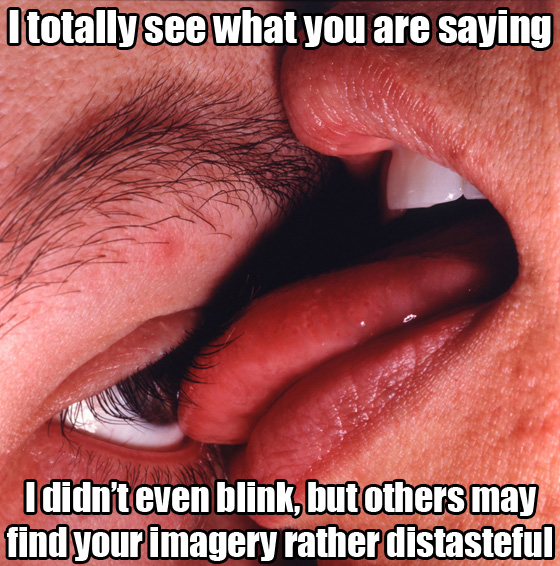 They said I was too angry. And I sort of agree – I never did or would have talked like I did to the concerned parties. I used swear words on my personal blog and on my facebook to express how I felt. Even if others don't understand the difference, there are two distinct types of criticism
The kind of criticism that I can take and learn from:
Justin, I read your original story. You came off as an asshole in it. You had already formed an opinion and were on the attack based on your writings. You did not advocate education, but rather your written assumptions indicated that you assumed that the person did this to achieve something by co-opting a famous person. Perhaps you actually came across differently, but that is NOT the way you put it.
The reporter actually admitted to me that he zoomed in on this cross because she mentioned that he was the 'famous football player hero'. I also tried to point out that it was obvious that I never used this language in my outreach, and this commenter and I eventually agreed to (sort of dis) agree.
And this is the kind of criticism that makes me shake my head:
Rock Beyond Belief gets zero support from me now. As well as your foxhole atheists.

I give a significant amount of money to secular charity every year. I will specifically go out of my way to be sure none of my money ends up benefiting you in any way.

There is a right and wrong way to treat people. Being a dick toward a little old lady is just bullshit.

Unsubscribed
Fuck you, Justin.
I wasn't a dick towards a little old lady. I was (at worst) an emotional activist screaming through a megaphone at an audience who was comprised entirely of fellow atheists. All they needed was a phone number (to the 'responsible' journalist). It worked – within one hour – and I have no regrets whatsoever.
I don't know how much money this person donates to the movement. In my experience when someone talks like that they mean it. Please – we need about $50,000 more to break even for the next round of fundies. The best place you can donate is to American Atheists ***but please annotate your donation as 'for the military department'***
You may have noticed that I've never made a 'cafepress' or 'zazzle' store. I have never signed up for google ad-sense or enabled youtube ads on my videos. I've not nickel and dimed my way towards activism. The small amount of money that I earn at this blog is immediately donated to local atheist activism. I refuse to make a cent off this cause. (For what it's worth – I'm among the top 5-10 at FtB and I earn approx $100/month. An order of magnitude separates my earnings from the top dawg, who in turn re-invests much of it into this venture and other forms of activism.)