Please, don't be this guy: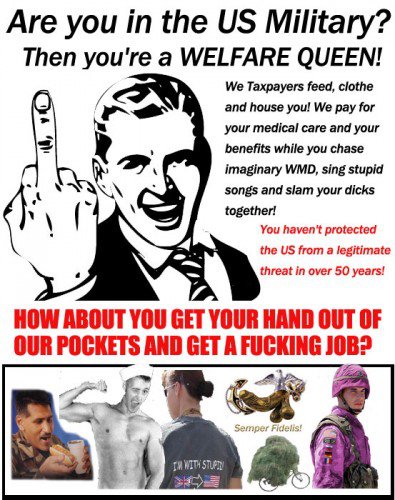 Which one of you made a YouTube video on how to photoshop? You accidentally taught the 'illustrious' YouTube commenters how to make shitty infographics!
I see typically far-right 'anti-socialism' (welfare queen) surprisingly mixed with typically far-left anti-nationalism (fuck the troops!) There's also some smug gay-bashing going on here… Westboro? No, they only use MS-Paint for their signs. This is something new.
I made this as a reply, in case this new thought disease takes off. Click to embiggen.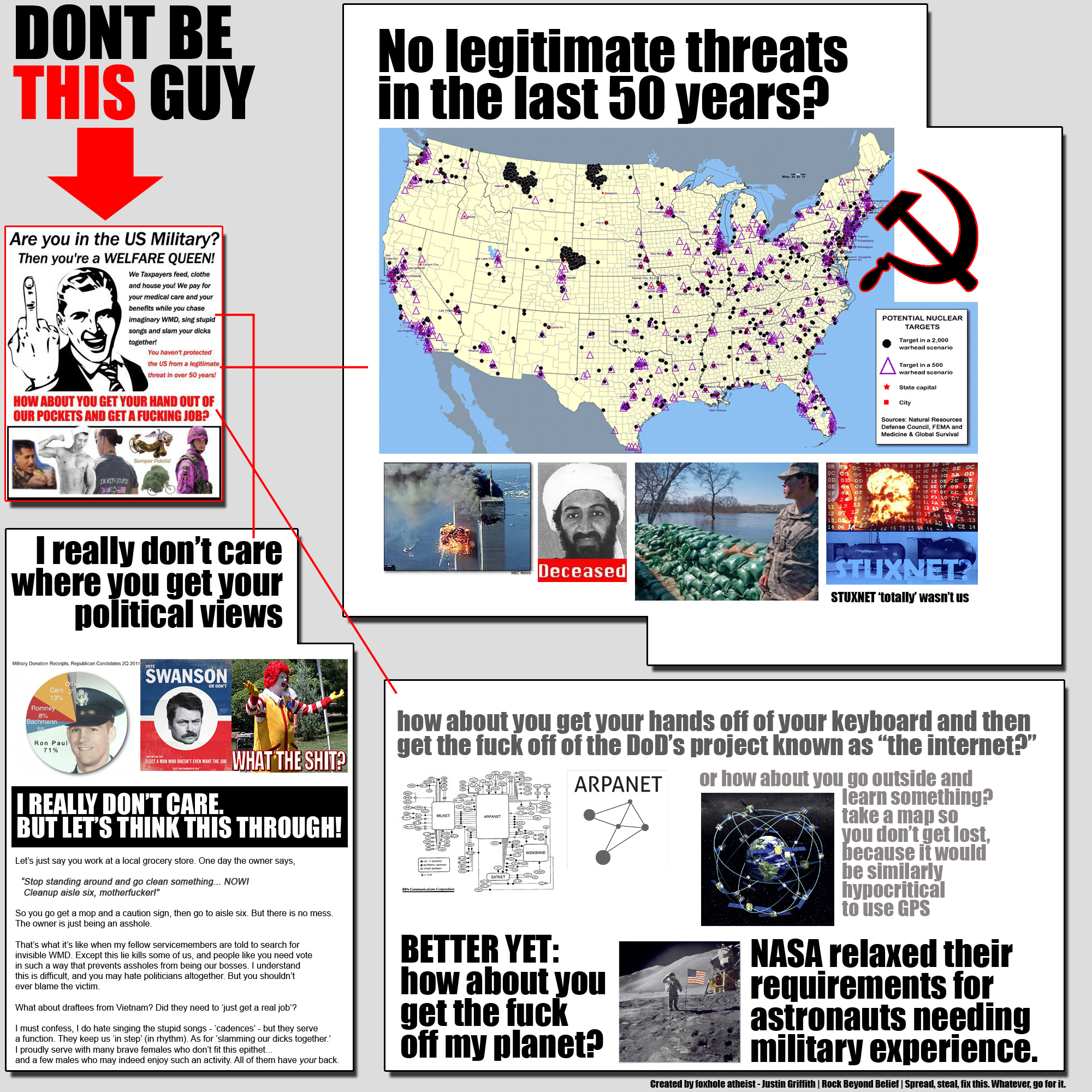 I'm all for the freedom of speech. If you want to say dumb stuff, great! If you want to say it to me, that's cool too. I wont ban you. At most I'll simply reply with 
why
 what you're saying is dumb.
This is where I'll be directing incoherent 'anti-military' thugs that still choose to comment here from now on. If the above graphic doesn't apply to you, then the quote below will.
[If] you have such a problem with the role of a soldier, then make their job obsolete. I doubt you will find many of them objecting to never having to fight again.
Thanks, reddit.
Still not convinced? Too 'punk' to vote or some other similar social trap?